Meek Mill Says 21 Savage's 'Jewish Money' Lyric Is a 'Compliment'
Following the backlash that 21 Savage received for his Jewish money lyric in "ASMR," Meek Mill took to Twitter to explain the nature of this type of commentary.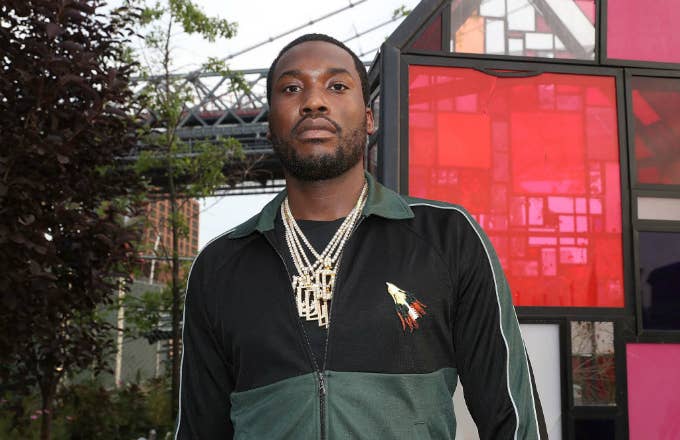 Getty
Image via Getty/Shareif Ziyadat/WireImage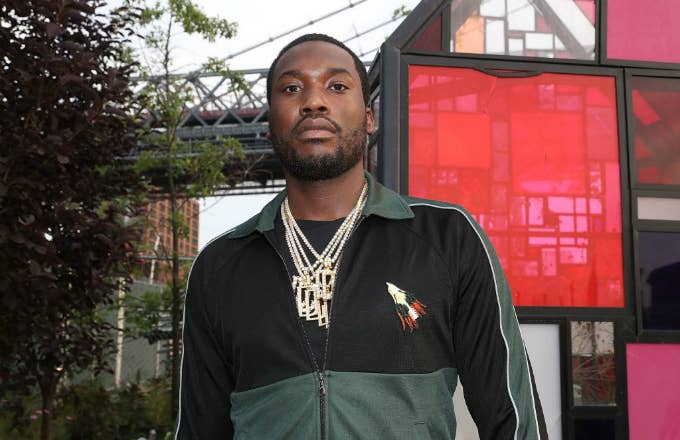 Stereotypes about the Jewish community's relationship with money have often been used in rap lyrics as a point of comparison to the money rappers aspire to have. Most recently, 21 Savage faced backlash for his track "ASMR," which touts, "We been gettin' that Jewish money, everything is kosher." 
On Christmas Day, Meek Mill took to Twitter to defend 21's lyric and share his opinion regarding Jewish commentary in rap music. According to Meek, the mention of Jews is meant as a compliment. He wrote, "Jews have always owned everything in our culture from record labels...our favorite teams...our neighborhoods...our clothing...it has always been a compliment to say we was getting money like them from knowing the history of them overcoming hatred!"
Meek was responding to a user who explained that "Jewish money" was a stereotype used by the Nazis to bolster anti-Semitic propaganda. While Jewish success stories are not few and far between, the "crooked Jew" narrative that has traditionally branded Jews as greedy and consumeristic was in fact used by Hitler. Although 21's lyric may not have been anti-Semitic, the history associated with the stereotype is. 
The Philly rapper continued by saying, "I can't wait until the day I hear a different race saying we saying we getting black folks' money coming from being slaves in America! That would be amazing!"
Most recently, LeBron James received heat after quoting 21 and boasting about "getting that Jewish money," for which he apologized.
Following the backlash that LeBron received after quoting the lyric, 21 apologized for any offense his verse may have caused. "The Jewish people I know are very wise with there money so that's why I said we been gettin Jewish money I never thought anyone would take offense I'm sorry if I offended everybody never my intention I love all people," he wrote on Twitter.