Lil Nas X's "Old Town Road" Appears on Billboard Country Airplay Chart
After being controversially removed from the Billboard Country Music chart, "Old Town Road" landed at the No. 53 spot on the Country Airplay rankings.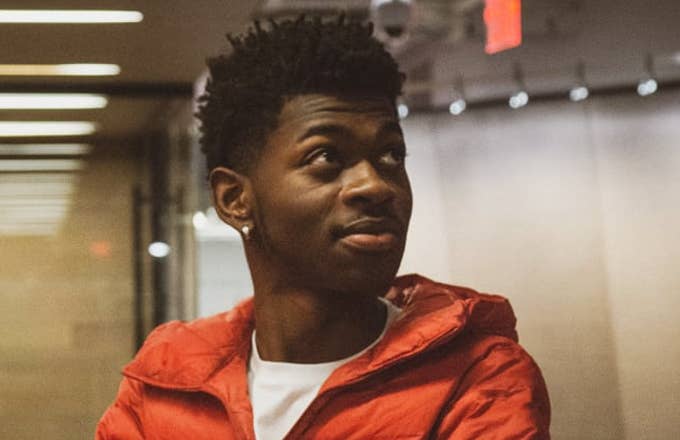 Publicist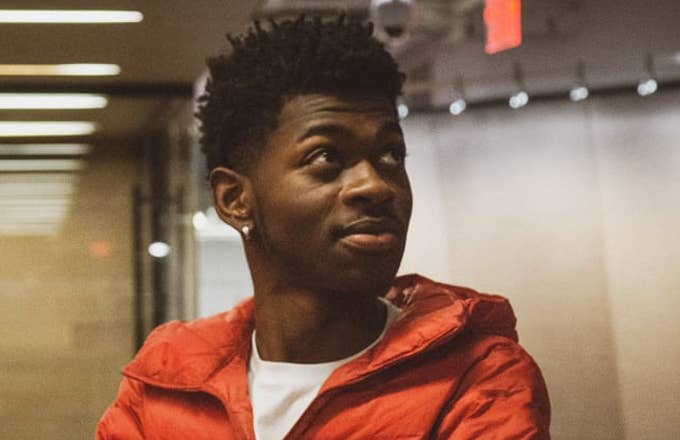 In March, Billboardcontroversially removed Lil Nas X's genre-bending bop "Old Town Road" from the country music charts due to its failure to meet the musical composition qualifications the category normally requires. As the song's popularity grew—landing at the No. 1 spot on the Hot 100—so did speculation surrounding Billboard's decision to keep it off the country rankings.
On Thursday, "Old Town Road" appeared on the Country Airplay chart at No. 53—despite Billboard's thorough explanation as to why the song was removed from the genre's graph in the first place. Whether this means Lil Nas X's popular track will return to the chart where it was originally listed remains unclear, however the soaring recognition "Old Town Road" is receiving suggests that Billboard might consider rolling back its initial evaluation. 
The polarizing debate saw Billy Ray Cyrus become particularly outspoken in his defense of Lil Nas X's track—prompting the country music singer to assist the rapper on the remix of the song. The collaboration brought "Old Town Road" to the epicenter of the debate over race and country music, particularly since Lil Nas X only received recognition after he collaborated with a decorated white man in the industry. 
In its reporting of the song's Country Airplay arrival, Billboard noted that its standing on the chart has to do with how much it was played on country music radio stations, not its classification of its genre.
"The song's profile first swelled thanks in part to TikTok videos and other viral memes, while subsequent attention has centered on its removal after a week on Billboard's Hot Country Songs chart (dated March 16)," the article reads. "Hot Country Songs, based on airplay, streaming and sales, requires Billboard to designate songs for inclusion based on genre fit; Country Airplay, however, as well as Rhythmic Songs and Pop Songs, purely reflects plays on reporting stations."
"Old Town Road" is projected to reach 80 million streams this week, meaning it's on track to break an on-demand streaming record currently held by Drake. The Toronto rapper's 2018 hit "God's Plan" had racked in 68 million on-demand streams within a seven-day period. Drake still holds the records for the most total streams in one week with "In My Feelings," which logged 116.2 million streams. The "Old Town Road" remix will be up for Billboard contention starting next week.