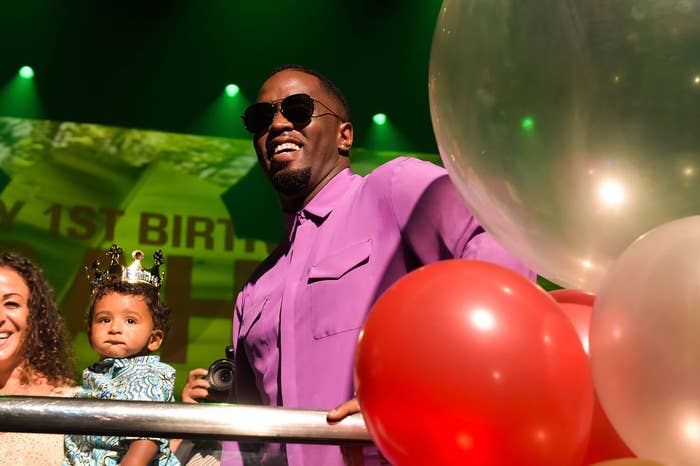 Lo and behold, Diddy aka Puffy aka Puff Daddy has changed his name and will now only answer to "Love" or "Brother Love." The 48-year-old music mogul has altered his moniker many times over the years but, as he explained in his Copacabana announcement, "I'm just not who I am before, I'm something different."
Born Sean John Combs, most of Love's names have been slight iterations of his birth name, or of his childhood nickname "puff." Since the 90's, during the earlier years of his career, Love went from "Puff Daddy" to "Sean John" to "Puffy" to "P. Diddy" finally settling on "Diddy" in 2005. 
This time, however (as he sips his rum and coke beach-side, shaded by his straw hat), he's decided that he's grown tired of his Diddy identity. "Hey y'all. I have some very serious serious news. I've been praying on this. I decided that—I know it's risky and I know it's corny to some people—but I decided to change my name again" he said. 
The name "Brother Love" is also the stage name of the WWE manager and personality Bruce Pritchard, who decided to respond to Love's announcement with some good ole fashion Twitter shade. 
Hopefully, Love will clap back, because if it comes down to Sean John or Bruce Pritchard, the choice is pretty obvious.