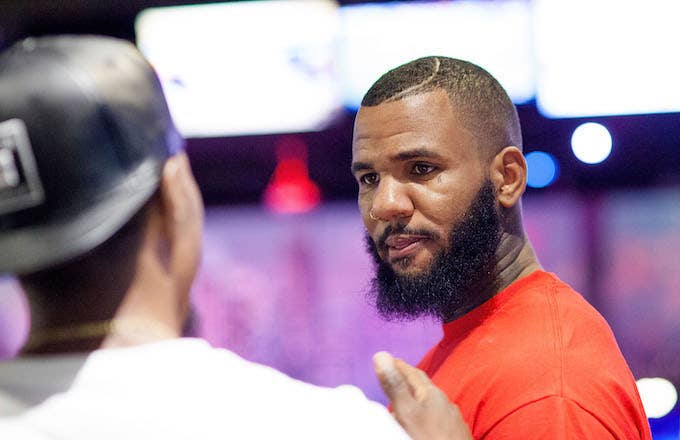 In fairness, you aren't always thinking straight when scorching hot flames are heading your way. A few days later, less conspiratorially, Game also sent out a post offering prayers and condolences to those impacted by the unmerciful fire:
Ditto for this picture, which shows that it's pretty close to where he's at:
According to CNN, as of Monday night, Northern California's Camp Fire (which has the unwelcome distinction of being the state's most destructive in history) has claimed 42 lives, while the fires in Southern California have claimed two. As of Sunday night, more than 200 people were still unaccounted for, which is to say nothing of the homes that have been destroyed, and the animal lives that have also been ended. Unfortunately, dry conditions make it likely that the fires will continue into the week. Anyway, for those looking to #StayWoke, here's the current (non-conspiracy) direction that the investigation into the origins of the disaster(s) is actually heading.