Dr. Dre and Jimmy Iovine to Donate Money for Free Meals, Coronavirus Testing in Compton
Dr. Dre and Jimmy Iovine will donate money for COVID-19 relief in Compton.
Getty
Image via Getty/Kevin Winter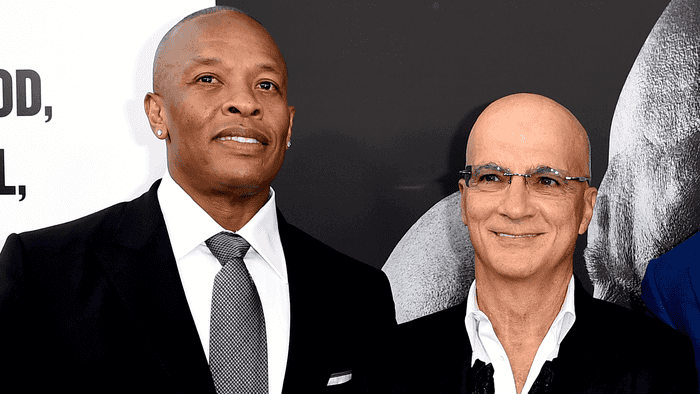 Dr. Dre and Jimmy Iovine have made a donation in support of Compton residents for the purpose of providing aid during the ongoing pandemic. This donation will help cover medical testing, supplies, and free meals. 
The Press-Telegram reports that their money will give out 145,000 such meals to residents, and will also pay for coronavirus tests. This was announced by the city this past Thursday, April 23. 
"Dr. Dre and Jimmy Iovine have always been great advocates and supporters of the City of Compton," said mayor Aja Brown in a statement. "Increasing access to food and vital healthcare are some of the most important ways we can make an impact for our community in this time of need.
"As issues like unemployment, food insecurity and lack of COVID-19 testing sweep the nation, I hope that this contribution will inspire others to take action, get involved and support their neighborhoods in any way they can. Even in a time of social distancing, this contribution is a strong testament to how we can still come together to support the communities we love."
Thus far the city has come down with 156 confirmed cases. 
Prior to going by the name of Dr. Dre, the iconic performer/executive was born and raised in the city. He and Iovine have given to charitable causes for Compton and its residents for years. In 2015, Dre stated he'd be giving proceeds from Compton (his first studio album since 1999) to Compton High for the purpose of building an arts center. A donation of $10 million came in 2017, with ground set to be broken on the center later in 2020. 
As for what else he's got going on at the moment, um, perhaps one of those Verzuz battles? 
On Friday, April 24, that concept was raised when Fat Joe asked Diddy if he'd be interested in going up against Dre. To that, the former said "We're definitely talking about it."
"You heard it here. You heard it here on the show," Diddy added. 
The idea was publicly floated earlier in the week by Swizz Beatz, who went on to describe such a match-up as a "UFC-style pay-per-view."
"Let's bring the two kings in and give back to the people. This is a give back to the people," Swizz said. 
Get your hopes up, down, doesn't matter. It's out of all of our hands. We'll see what happens though.