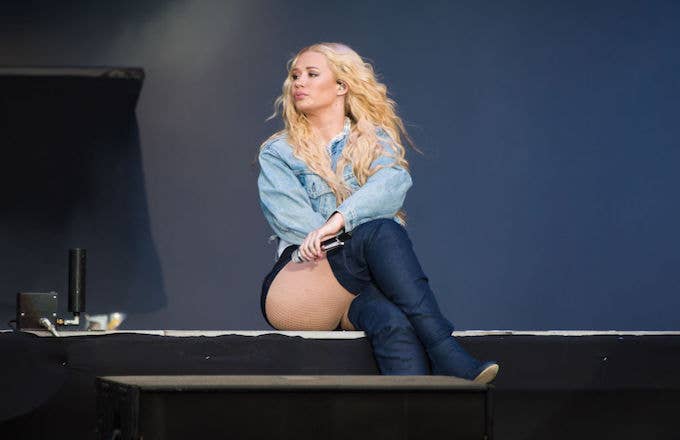 According to TMZ, American Express is suing Iggy Azalea for an unpaid balance in excess of $300,000, which is $250,000 over her preset limit. Feel free to make a joke about how that's what happens when you're so fancy, even though TMZ, Rap-Up, Perez Hilton and I guarantee a bunch of other sites already did just that.
American Express is seeking the full amount of the balance in addition to legal fees.
Previously, Azalea made headlines for racking up about $660,000 in unpaid taxes over two years. Her explanation was pretty confusing, but essentially amounted to, "This isn't a big deal." As someone who's had the lights shut off on him because he was too lazy to pay an online bill, I get it. But deadlines are deadlines—eventually people come to collect.
As for Azalea, her next album, Digital Distortion, is still without a release date after being beset by delays. She'll also be joining Jay-Z, Jennifer Lopez, and lots more at the Tidal X: Brooklyn natural disaster relief benefit concert that will take place on October 17:
She's probably got some other stuff going on, too.