Premiere: RJMrLA Starts a New Chapter With "Apartment"
The West Coast favorite returns to announce a new label home and a new album.
It took one live performance to make me a fan of RJMrLA. Matching the energy and electricity of YG—one of our most underrated contemporary performers to be honest—is no small feat, but opening up for the Young Gangsta on his Fuck Donald Trump Tour, RJ did just that and set a tone for one of the best shows I saw that year. To have a mayoral moniker like Mr LA, one must be as genial, charismatic, and commanding as any town leader, qualities RJ put on display in spades across his seminal self-titled project not long after the tour wrapped.
Fast forward to today, though, and he hasn't gone quite as far as quickly as I thought he would, but it seems like that stasis is finally coming to an end. If RJ's been quiet, it's because he's been working—and plotting. Today comes a new song and video for "Apartment," as well as a big announcement with it: the rapper, long associated with 400 Summers, is now with Empire, which is where he'll release his new album: On God.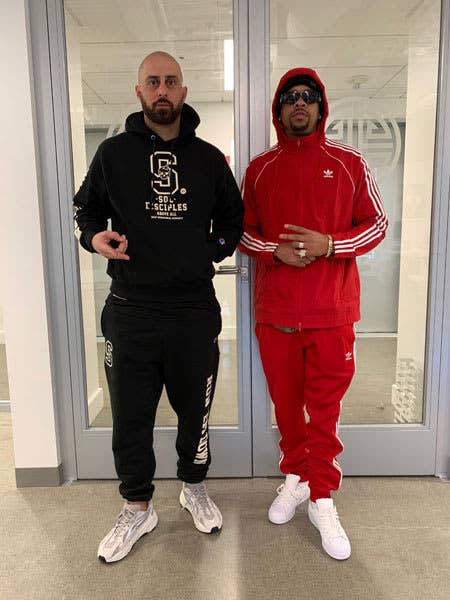 "The phrase 'on God' has been used in urban society an ample amount of times as somewhat of a promise or basically giving your word that your statement is true," RJ told Complex. "So instead of saying I swear to God we're saying I put my word 'on God.'" The L.A. native says he's excited to begin what he bills as the "next chapter of his career" with Empire, but given that this is his first solo release since 2017, his first single back had to be a particularly strong statement. "'Apartment' describes my upbringing and the roots from which my music stems from," he explained. "We decided to release this song first because it gives brief details on the environment that molded our mentality, and being that the album is called On God it's only right that we christen our listeners with some truth."
Watch the video for "Apartment" above and be on the lookout for more releases leading up to On God.