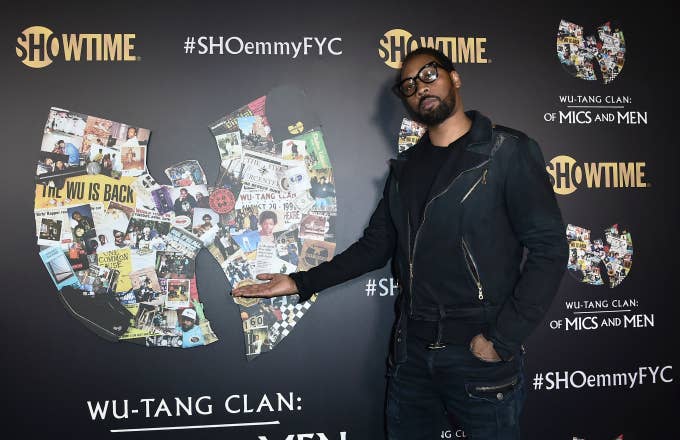 Wu-Tang Clan's legacy includes making sure the forgotten borough wasn't. Staten Island honored the crew Saturday by crowning the intersection of Targee St. and Vanderbilt Av. the Wu-Tang Clan District.
Despite the rainy weather, a host of Wu-Tang fans and Staten Island residents were in attendance to see the Clan get recognized. Some of Wu-Tang's surviving members, including Ghostface Killah and Raekwon, were present at the ceremony.
"It's like a dream right now: Twenty-five years later to come back and to have district, a block named after your crew," Ghostface said. "First of all, people don't get to make it 25 years later. To come from Staten Island, I wanna tell y'all anything is possible. I never saw this day coming. I knew that we were some ill MCs, but I didn't know it would take it this far."
The day was a celebration of all things Wu-Tang, and they specifically wanted to put meaning behind "Wu-Tang is for the children." Activites and giveaway were held for children in the local community, focusing on those who have felt overlooked.
Organized by the legendary hip-hop group's mangement with support of Council member Debi Rose, the renaming ceremony was further bolstered by LeRoy McCarthy, who was responsible for campaigning to get a Staten Island street named after them for a number of years. "Wu-Tang Clan District was history in the making, and the dedication day was very emotional for me and many that were there," McCarthy told Gothamist.
"Through this success NYC gave official governmental recognition to a group of artists, who are black men, that used a NYC creation, hip-hop, to change themselves, their families' lives, and put Staten Island on their backs while telling their stories across America and around the world," he added.
Pictured below, McCarthy can be seen celebrating the occassion with Raekwon and congressman Max Rose.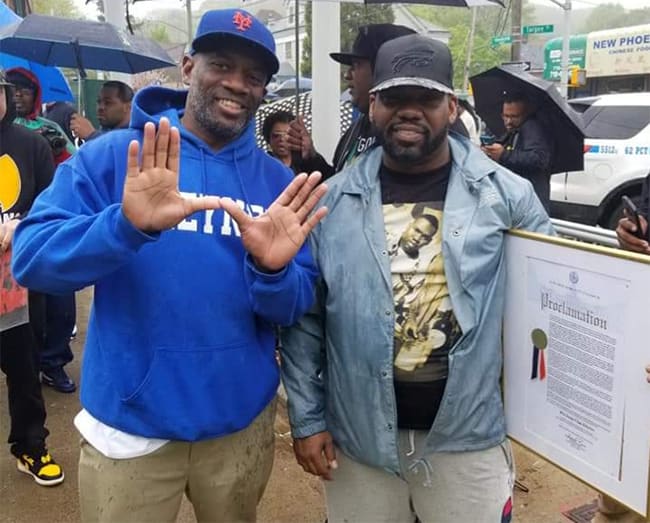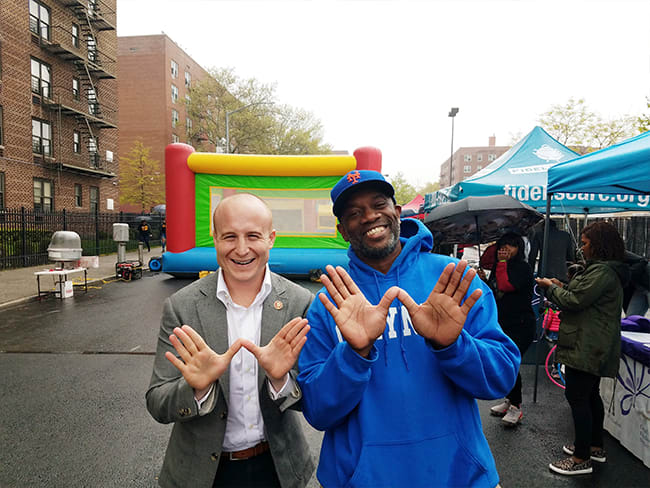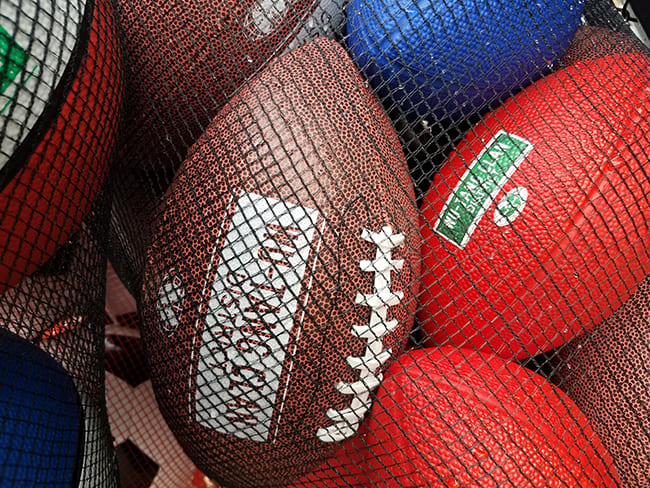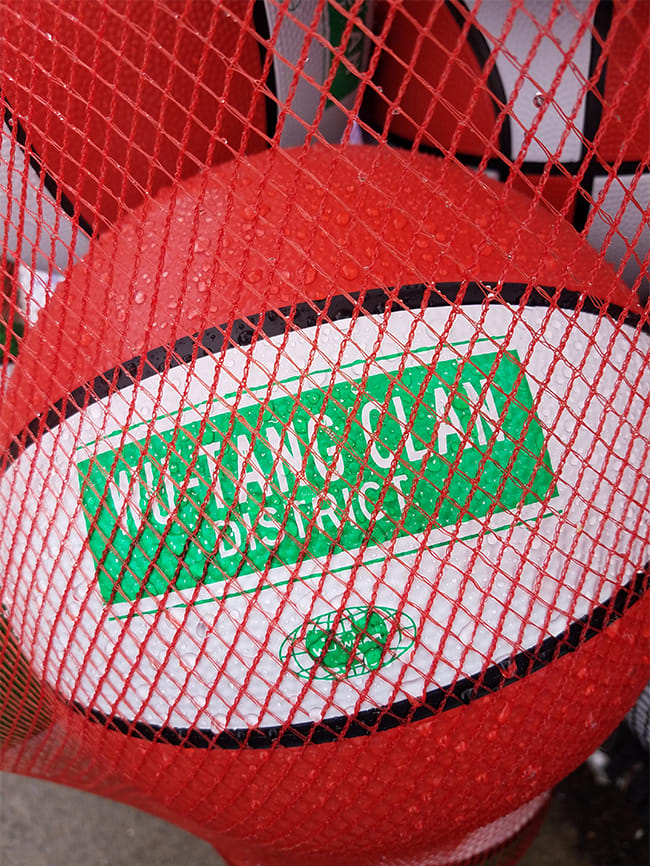 Wu-Tang's talents took them from Staten Island to premium cable. Their careers will be detailed in the Showtime docuseries, Wu-Tang Clan: Of Mics and Men, which premieres May 10.