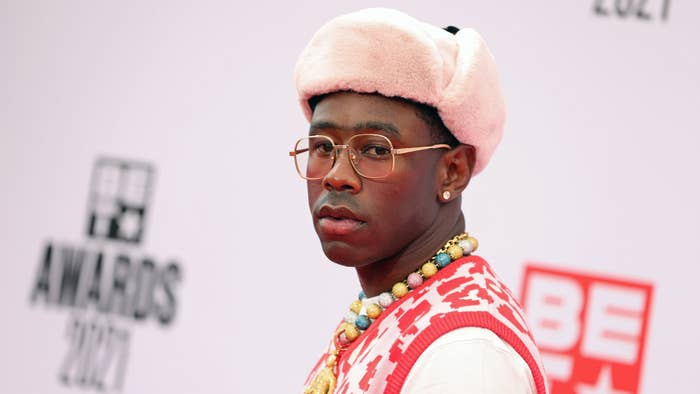 Lupe Fiasco is one of rap's most intriguing characters. Throughout his career, he's been able to create and assist on pop smashes like "The Show Goes On," as well as create albums that hip-hop purists consider classics. Despite, this, Lupe lives a semi-hermit lifestyle, only popping out to prove he's still lightyears ahead of the competition lyrically.
On Thursday, Lupe made it clear he willfully chose this lifestyle and he's thriving in it. 
Tyler, the Creator has been claiming for years that the music industry and rap fans didn't support Lupe's artistry as well as they should have. He reignited this cause this week with an attention-grabbing tweet, saying, "we didn't protect lupe mannnn."
Tyler's tweet slid across Lupe's timeline, leading Fiasco to playfully explain he wasn't forced into this way of life. 
"I'm still here fam lol," Lupe responded. "I'm happy. Family good. Life is awesome. Make my little money doing shows to Fund my lil side hustles. Joined the Illuminati. Pornography is better than it's ever been. Chill case looking promising. Lawsuits settled. Booty muscles looking 25 again. Solid."
Although he might be in the shadows when compared to today's mainstream artists, those who want to find Lupe will: he also dropped two mixtapes in 2020 that were well-received by both critics and fans.
Tyler is a longtime fan of Lupe. Although the two have never formally released a record, they've been pictured together creating in the studio and Tyler never misses an opportunity to give Lupe his props.