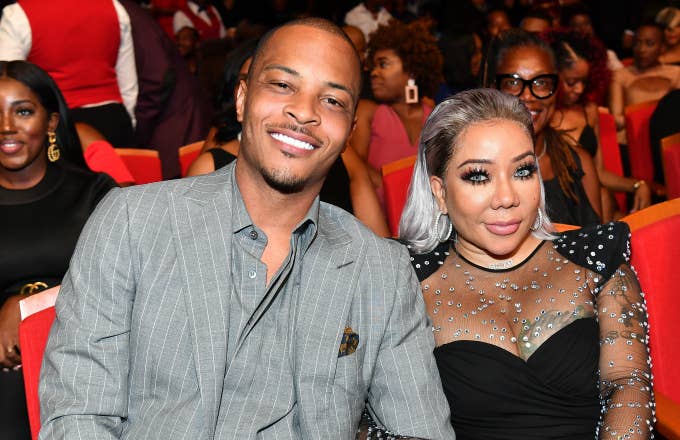 Harris told authorities that the crime took place while she was having drinks with friends at a bar in Midtown Atlanta. When she returned to her car, Harris discovered that the bag containing her jewelry was missing. The singer, reality star, and wife of rapper, T.I., told the police that she normally keeps the blue velour bag in the console of her car. It holds various pieces including the couple's wedding rings.
There were no signs of forced entry into the vehicle meaning that someone with access to the car had to have taken the bag. Tiny said that a friend went to her car to grab a deck of cards but the person did not know about the bag of jewelry. 
Neither Tiny nor T.I. have spoken publicly about the incident.