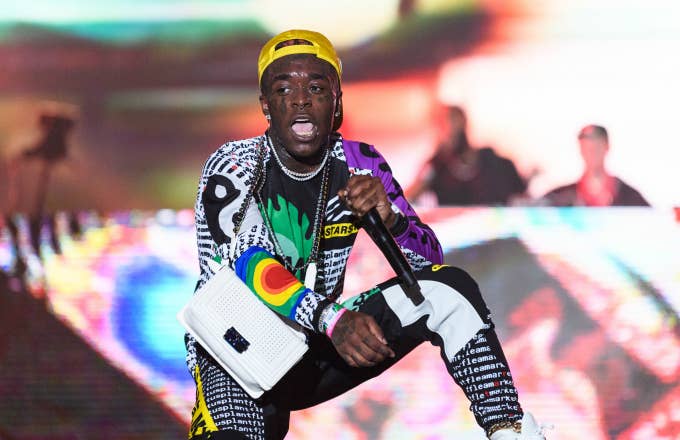 Despite label complications barring him from dropping an album since 2017, Lil Uzi Vert is still one of the most noticeable figures in hip-hop. Yet, it appears that Uzi's profile doesn't hold the same weight in Finland as it does in America. 
Uzi was prepared for a lengthy European tour when the rapper decided to cancel the rest of his performances. But the rapper was still in Europe when close collaborator Gunna took on the 2019 Weekend Festival in Finland. In an effort to show support, Uzi wanted to join Gunna on stage. But, security attempted to derail the moment because they mistakenly identified Uzi as a random fan. 
As seen in the clip above, Uzi was grabbed by several security guards as he made his way from the side of the stage on to Gunna's set. Gunna and his DJ quickly noticed that Uzi was being restrained. Gunna then went over to defuse the situation before things escalated. Once the situation was defused, Uzi proceeded to add to Gunna's performance by dancing to the rapper's records. 
As mentioned, Uzi canceled his remaining shows in Europe, but has yet to openly comment on his motives behind the cancellations. It hasn't prevented him from dropping a string a singles, which fans hope will lead up to the long-awaited release of Eternal Atake. These tracks include "Sanguine Paradise," which was accompanied by a Blade-inspired video.