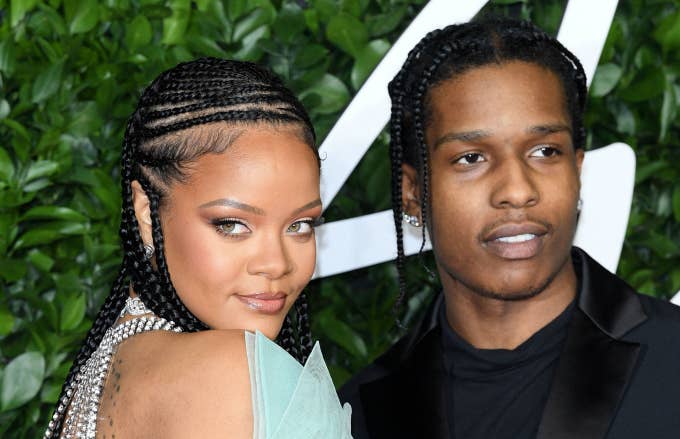 Rumors of Rihanna and Rocky rekindling their flame are a false alarm.
Sources close to Rihanna tell E! News the singer and ASAP Rocky are merely "hanging out" and not dating. So everyone can calm down. "Rihanna is single. She just got out of a long intense relationship with Hassan. She wants to be single and isn't going to jump into something," the source said. "She's hanging out with ASAP Rocky, but she is not dating him."
It appears all this speculation started because Rihanna decided to attend Yams Day 2020. During the event, she and Rocky were seen laughing and joking backstage. Somehow this exchange got twisted into a RiRi-and-Flacko relationship. It also doesn't help that the two have had a rumored relationship in the past. (Another Rihanna ex, Drake, was at Yams Day, too.)
E!'s sources close to the situation insist that the singer is enjoying her autonomy after being in a three-year relationship with Saudi businessman, Hassan Jameel. They admit there's "a long history" with Rocky, but Rihanna is "just having fun" while she focuses on her various business ventures.