Guapdad 4000 Challenges Russ to Fight After Altercation at San Antonio Music Festival (UPDATE)
Russ appears to have made a new enemy.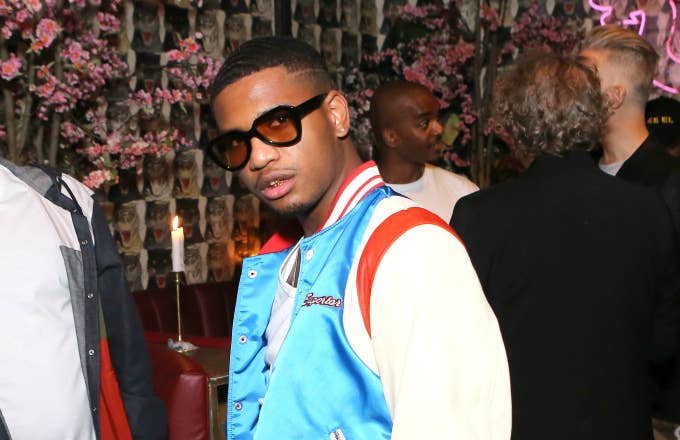 Getty
Image via Getty/Tasia Wells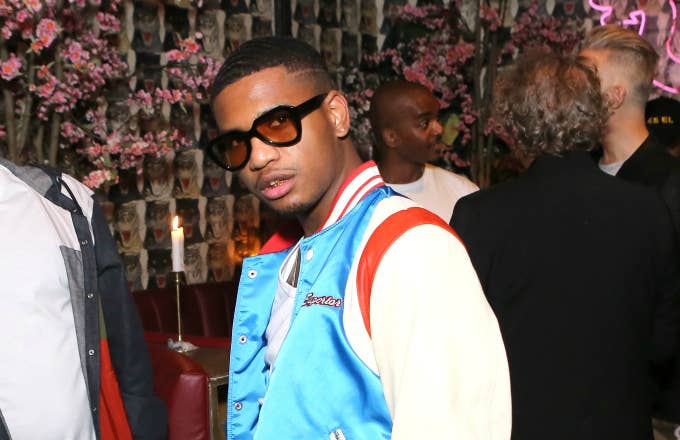 UPDATED 10/28, 11 a.m. ET: Guapdad 4000 and Russ' war of words over a recent altercation continues, with Guapdad writing on Instagram that the fight video doesn't show the whole story. "The video was cut. You think when the video ends the fight just stops?"
He also added, "Crazy thing is I actually DM'd Russ a while back and TOLD HIM the line on Prada Process wasn't a diss & he read it and kept it moving. In my mind we had no problem & now we're here. Either way it won't happen again."
Russ answered by commenting on IG that it's just "lies from an already proven liar." He went on: "You knew exactly what it was and if you didn't you lack common sense.... Ones who don't like me never gonna believe the truth so doesn't matter."
See original story below.
Russ appears to have made a new enemy.
On Saturday, Guapdad 4000 took to social media with claims that Russ sucker punched him during a scuffle at the Mala Luna Festival in San Antonio, Texas. In an Instagram post, Guapdad explained that Russ snuck up on him then fled to his trailer leaving the rapper to deal with Russ' security and entourage.
"I turned around, you snaked me then ran into your trailer and had your security try to beat me up," Guapdad said. "Your security couldn't get me so your partners tried to chase me and then they got beat up by the fence."
Guapdad alleges that the altercation started because Russ wanted to talk to him about Dior Deposits' "Prada Process," where he raps, "You doing right but we don't care/We call that doing Russ."
"Either you circle back and fight me on camera... One of your partners took my phone so I got to post this from my assistant's phone," Guapdad continued. "If you don't want to do that then don't ever talk to me again, Russ. Because when I see you it might be a different thing." 
Russ responded to Guapdad's claim in the Instagram comments. He claimed that he was actually running after Guapdad, who indeed got punched in the face, contradicting that Russ' security got "beat up by the fence." Russ also confirmed that he did go after Guapdad for mentioning his name in a song: "[Y]ou mention somebody's name in your song in a negative light and they walk up on you and punch you in your mouth, that's not getting snuck. you should know what time it is. "