Milwaukee Radio Station Bans Drake Until End of Eastern Conference Finals
One Milwaukee station has decided to take a stand and mute Drizzy in support of their hometown Bucks.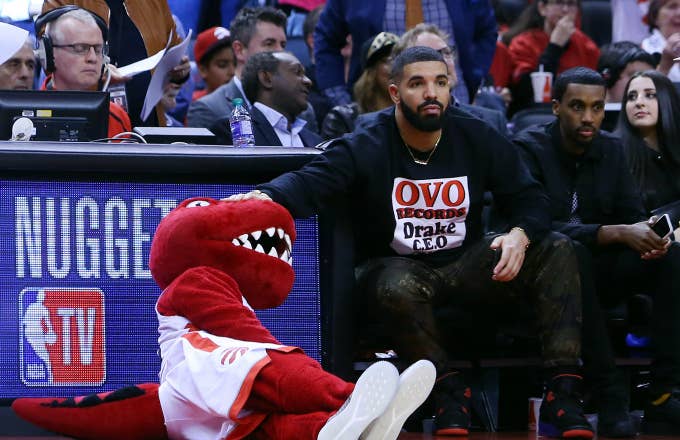 Getty
Image via Getty/Vaughn Ridley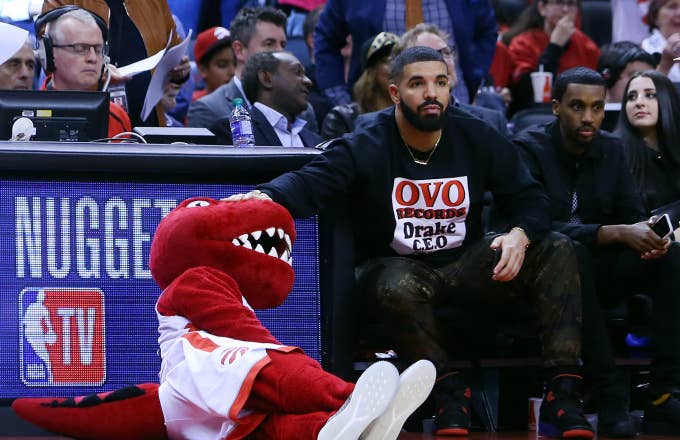 For quite some time Drake has dominated airwaves with consistent hit records, but one Milwaukee radio station has decided to take a stand and mute Drizzy in support of their hometown Bucks. 
On Tuesday, Milwaukee's local 103.7 KISS-FM pop radio station posted a video to their Facebook page announcing that they have banned Drake from their rotation until this year's Eastern Conference Champion is crowned. 
"Until the Bucks series is over against the Toronto Raptors we're hereby taking a BREAK from DRAKE," the video's caption reads. "The Raptors won't be hearing their hometown boy on 103.7 KISS-FM. #BreakFromDrake #FearTheDeer."
According to station personalities Riggs, Alley Faith, and Gibbons, this decision was based on Drake's long history of sideline chatter when supporting his Toronto Raptors.
"Drake is from Toronto," the DJ explained. "Drake is a big smack talker on the basketball court. I say until the series is over, we take a break from playing Drake. No more Drake until the series is done."
To show how serious they were, the DJs took the camera into their control room where they "deleted" Drake's top hits from their daily rotation while chanting: "Break from Drake!"
Although it's unknown if Drizzy will board his new, lavish Air Drake jet to come to any of Milwaukee's home games, the rapper is known to travel to important away games. With that being said, every contest in this series will be significant for the Raptor as they try to dethrone MVP-candidate Giannis Antetokounmpo and the top-seeded Bucks. 
Game 1 is set to tip off at 8:30 p.m. ET in Milwaukee's Fiserv Forum. And if Drake is in attendance, it's safe to say the Boy will not be indulging in his own music.