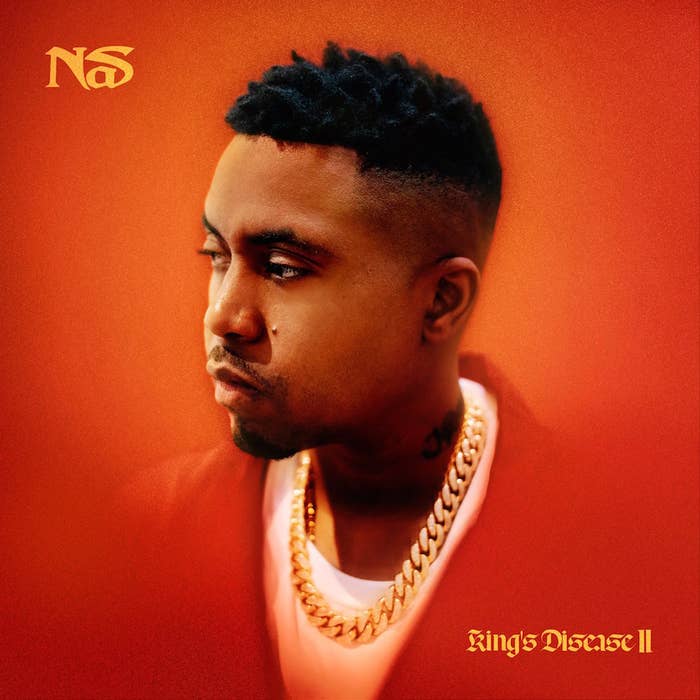 Heavy is the head that wears the crown, but Nas and Hit-Boy aren't shying away from the burden. 
The duo made their return on Friday with their new album, King's Disease II. The follow-up to their Grammy-winning outing features several legendary acts to compliment the iconic Nas like Eminem, Charlie Wilson, and EPMD. Hit-Boy and Nas also channeled the energy of Nas's It Was Written by securing a rare appearance from the incomparable Ms. Lauryn Hill. 
Nas also continued to cross the bridge he built to the newer generation with the first King's Disease by tapping YG and fellow New Yorker A-Boogie wit da Hoodie to appear on the album. Also, one of music's new favorites, Blxst, accompanied Nas on the track "Brunch on Sundays."
KD2 solidifies Hit-Boy and Nas's magical connection. After dispelling the myth that Nas doesn't pick great beats with their first album, they then revitalized one of Nas's lost singles as further proof that Nas has been a lyrical titan. The track "Life Is Like a Dice Game" was an unfinished freestyle from Nas's Illmatic sessions. Hit-Boy got ahold of the song, revamped the beat, and added Freddie Gibbs and Cordae to give the single a new feeling.
"Life Is Like a Dice Game" is now part of the RapCaviar x Spotify Singles series.
Listen to Nas and Hit-Boy's KD2 below.