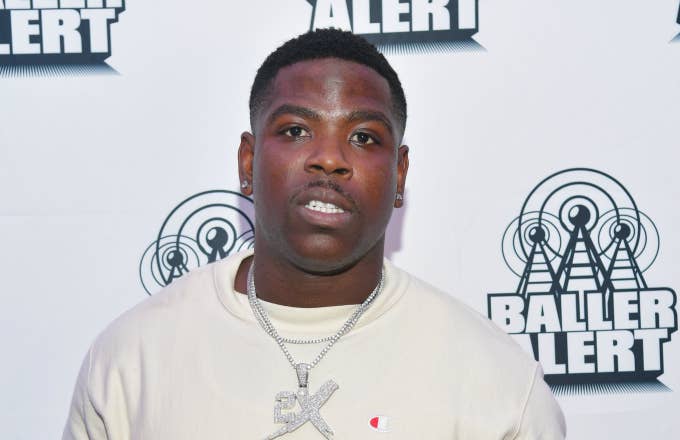 Casanova has stumbled into more legal trouble as the rapper has been named in a new lawsuit. 
According to TMZ, Casanova has been accused of ordering his crew to assault a woman. The alleged incident took place in Aug. of 2018 at the Good Stuff Diner in New York. Per the lawsuit, Niya Rucker was on Instagram Live showing off her food when Casanova "mistakenly believed" she was recording him. Rucker claims that the rapper told his team to "take whatever action" necessary to retrieve Rucker's phone. 
This led to Casanova's men putting Rucker in a "strangulation grip" before grabbing her phone and deleting the video. Following the altercation, Rucker posted a video of herself. In the clip, the woman has visible damages to her face and was bleeding from her chin. In court documents, Rucker claims to have suffered a loss of consciousness, a fractured jaw, damaged teeth, a split lip, and "several other cuts." As a result, she's now seeking an undisclosed amount in damages for assault and battery.

Following the incident, the rapper turned himself in to authorities and was charged with felony second-degree robbery. Despite surrendering, Casanova "adamantly denies the allegation that he assaulted anyone." Yet, according to Rucker, the rapper had his team attack her because he was at the diner with two women that were not his wife. Casanova has yet to respond to Rucker's lawsuit.