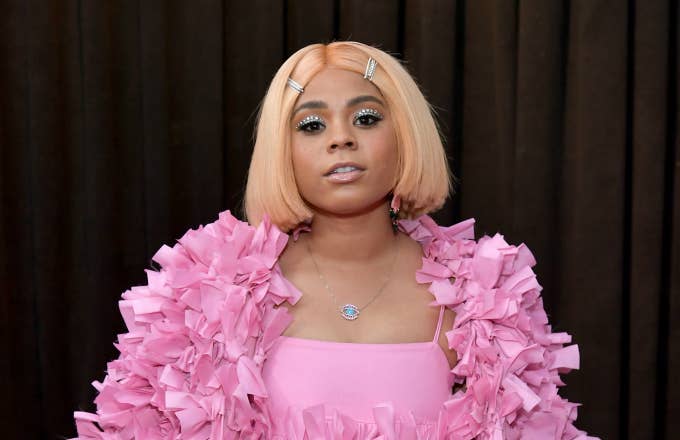 Ariana Grande helped bring in her latest album Thank U, Next with a catchy, rap single "7 Rings." The smash record fuses elements of famous trap songs in ways that have many claiming Grande is appropriating the genre for streams. However, one of the song's co-writers, Tayla Parx, let it be known that there's a clear difference between inspiration and appropriation. 
"I highly doubt those artists would want me to go through their catalogue and go through all of the songs that they've written or they were inspired by," Parx told Vulture when asked how she felt about rappers attacking Grande for mimicking elements of their records. Parx then went on to explain how the current environment of music allows people to blend and break genres,  while detailing how molding music helps promote diversity.
"We're at a time in music where all of these lines are being blurred. Now we're able to break through what we thought hip-hop music was or pop music was and kind of ignore all of those," Parx said. "(Ariana's) allowed to fuse everything. I think it's important. It's important to fuse all of these things to really bring us together, so we can look left and right at these award shows and see different kinds of artists."
Although Parx and Grande are coming from a pure place, the issue many artists seem to have with the record is not rooted in her attempt to embrace rap culture, but rather her desire to bypass rappers to do so. For example, the "7 Rings'" chorus mirrors 2 Chainz's 2011 record, "Spend It." If Grande would have put Chainz on the original record or tapped some of the rappers she was inspired by to lend verses, the song might have landed better with the rap community. However, Grande did seem to acknowlege her error and enlisted 2 Chainz for the "7 Rings" remix.