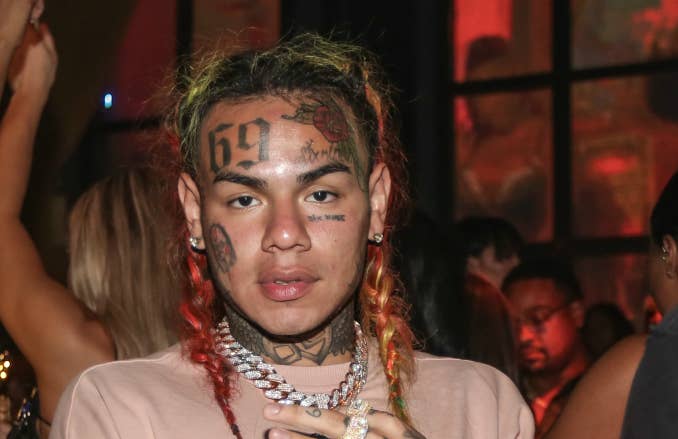 Tekashi 6ix9ine won't quite be done working with the feds when he leaves prison. The rapper will reportedly have to continue cooperating with the U.S. Attorney's Office despite being a free man. 
The U.S. Attorney's Office can tap 6ix9ine for any information that might be useful for future or ongoing investigations, according to TMZ. Along with the formerly mentioned requirements, 6ix9ine's penalties include five years of supervised release, a $35,000 fine, and 300 hours of community service. He's also been ordered to enroll in an outpatient mental health program as a stipulation for his release.
On Wednesday, 6ix9ine was sentenced to two years in federal prison for his racketeering charges. Despite his open cooperation, Judge Paul Engelmayer refused to immediately release 6ix9ine from prison because of the serious nature of his crimes.
"You are in custody for 13 months. I agree you deserve a great deal of credit for cooperation," Engelmayer said at the hearing. "However, I cannot agree with your counsel that time served it appropriate. In my judgment, your conduct is too violent and selfish to make 13 months reasonable. You will not be going free today."
"Before you, the gang didn't fight with rap entourages. They had no independent interest in going after musicians and their management groups," he continued. "I reject the portrait of you as a passive participant."
6ix9ine and his legal team are still hopeful. His attorney Lance Lazzaro implied that his client will be home as early as July 2020.