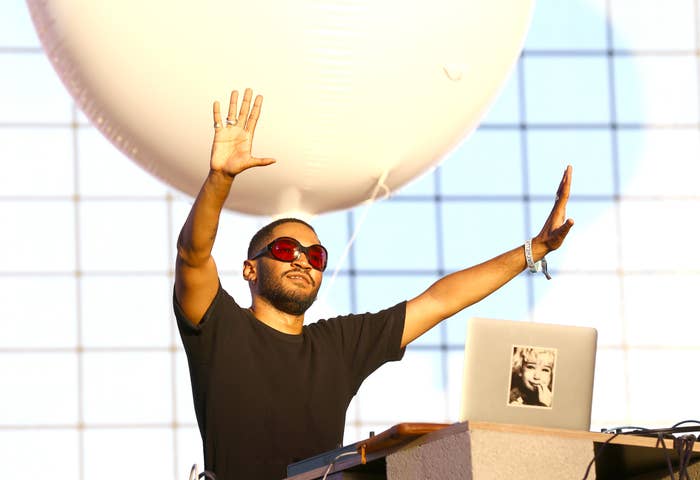 This year's Coachella lineup might be the most international ever.
With Bad Bunny headlining one day and Blackpink the next, it's clear Goldenvoice are looking across the globe for artists who can move the needle and sell tickets.
As Coachella expands its reach, it's also seemingly taking a step back from booking Canadian acts. Or at least this they are year.
Only Kaytranada, Chromeo, and Testpilot (Deadmau5) make up the Canadian contingent on 2023's card, and they've been bankable stars for years. Coachella will never say no to The Weeknds and Biebers of the world—TMZ even reported that Justin turned down a headlining spot this year—but Canadians used to occupy space on other rows of the lineup too.
Headlining spots are nice, but it's those spots in the middle and bottom of the lists that could really propel an up-and-coming Canadian act to another level. And this year, those kinds of acts are noticeably absent.
What does it say about Canada's cultural cachet in 2023? Are we still producing international calibre acts that people want to see? Or are we just struggling to get the word out about the talent we already have?
When it comes to Rolling Loud, Ottawa's own Night Lovell grabbed a solid mid-card lineup spot for their upcoming California edition.
It's possibly just the ebb and flow of the industry, and this year happens to be a light one for Canadian artists. But in Quebec, they've already signalled the alarm about the algorithmic impact on streaming numbers in the province, so the time might be right to think about how to promote Canadian music in a changing industry that's still making its way out of a pandemic.
Because if the 2023 Coachella lineup is any indication, we're just not breaking through.