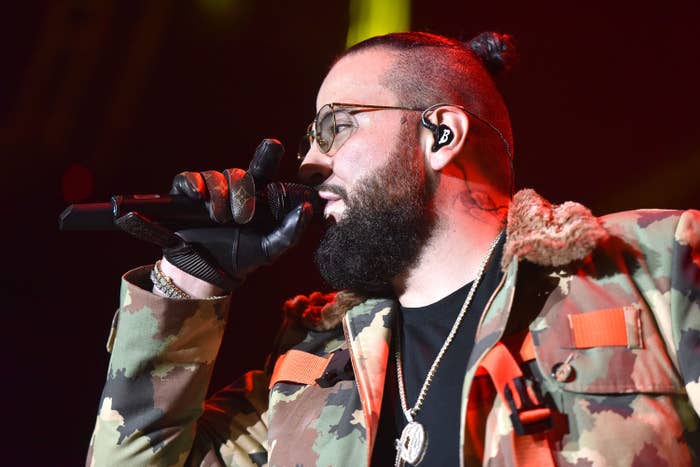 Canadian rapper Belly is releasing next album Mumble Rap 2 on May 19, and today he announced the tracklist featuring Nav,Gucci Mane,Rick Ross, and the late Gil Scott-Heron.
The 11-track album was entirely produced by Hit-Boy, and according the Ottawa rapper, it's the first of three final albums for him. Fellow Canadian Nav appears on "Just Like Me," Gucci Mane guests on "De La Hoya," Rick Ross is on "Cocaine Spoon," and Scott-Heron, who died in 2011, will appear in some capacity "Loyalty vs. Royalty."
"I love yall with all my heart, sincerely, but this industry has taken it's [sic] toll on me," Belly tweeted back in February. "MR2 will be the first of my last three albums ever. Mini tour for MR2 then a farewell tour after my next 2."
Based on the back cover Belly showed on Instagram, Mumble Rap 2 will be released on XO and Roc Nation. 
The first Mumble Rap mixtape dropped in 2017, and Pusha T was the only feature. Hit-Boy most recently executive produced Nas' King's Disease III trilogy.