How Toronto's 254Bodi Made His Biggest Tracks For A Boogie, Lil Baby, & Lil Durk
In this interview with Complex Canada, Toronto producer 254Bodi peeled back the layers and told us how his biggest hits came to fruition.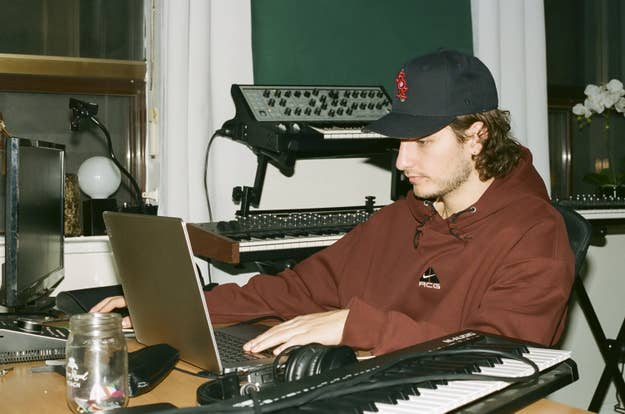 via publicist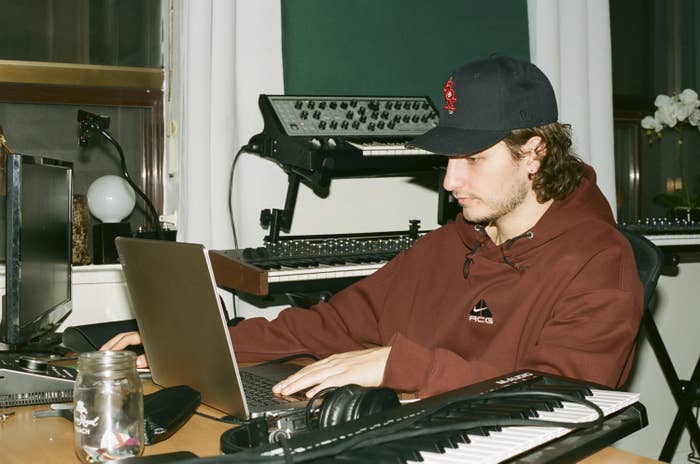 Toronto producer 254Bodi has some big credits on his resume, and his profile is only increasing.
After catching his first break on Chris Brown and Young Thug's "Big Slimes," the producer hasn't stopped racking up production credits for the likes of Lil Baby and Lil Durk, A Boogie, Rod Wave, Roddy Ricch, and more.
In this interview with Complex Canada, 254Bodi peeled back the layers and told us how his biggest hits came to fruition.
A Boogie Wit Da Hoodie f/Kodak Black, "Water (Drowning, Pt. 2)"
"I just love that beat, I love it. And I love what A Boogie and Kodak did. That was my first big song that I produced with S. Dot, so that was a big deal for us. I really just love that song. I was up at my girl's cottage like two hours outside of the city, and I was just cooking up in my headphones. Just trying to do different shit, not making normal trap beats, I was trying to step out of the box for a second. I made the initial idea up in my girl's place, and then maybe a month later went down to New York to link with S. Dot, and we worked on the beat some more there, fixing up the bounce a bit. Then Dot played it for Boogie. Apparently he immediately started doing the Drowning flow on it and then it kinda went from there."
Polo G, "Bloody Canvas"
"I was in New York, and I was living with my homie SAFE, an artist from Toronto. We were just all at the studio one night, and we all went in on this melody that we all made. I played guitar, Dot played piano, and SAFE did some vocals on it. Then it got mixed and put all together. It ended up being the outro on Polo's album. It was a right place, right time kind of situation."
Nav f/ RealestK, "Lost Me"
"I did that melody with my homie Honeywoodsix, who's from the UK. We did that together when he was over here in Toronto, and then Money Musik hit me up for stuff for RealestK, because I was in the studio with him, and I put a little pack together and it happened. That's a dope song, RealestK is super hard. It was also sweet to get a song with Nav, he's been one of my favourite artists for so long."
Lil Baby & Lil Durk, "Please"
"I did the melody on that beat and how that came to be was a little crazy. One of my boys hit me up for some Detroit-type melodies, and I'd never really made anything like that before. My friend said he needed it for a session he was going into in 30 minutes, I think it was a session for 42 Dugg, so I said I'd set something up real quick. Literally in 15 minutes I got the melody together and sent it. It didn't end up sticking, but I sent it to Turbo and maybe three months later it ended up on The Voice of the Heroes. That was a crazy moment because I didn't know it was dropping until really close to the release date."
Roddy Ricch, "#1 Freak"
"I made that sample with my homie Zoo Kids, who's signed to 254, and my boy Adriano. We made that in LA last March. We kinda literally just woke up one day, and were like, 'hey, we should probably make some trap samples for all these sessions we have lined up with these big trap producers. We had a little studio set up in the garage and I just came in feeling we should make a soul sample. Like some real 70s sounding shit. We sat down and knocked one out and honestly, it came together quickly. It's one of my favourite melodies that I've ever been a part of."
Rod Wave, "Got It Right"
"I was down in Atlanta, and I had a session with TnTXD and EVRGRN. It was crazy because TnTXD was on the box cooking beats, cooking up on mine and EVRGRN's samples. I said to EVRGRN we should go set up in the room and bring a little interface. We had a guitar there. I was like, let's try to cook up another melody. We had this little makeshift setup, a brutal interface and a random guitar. We sat down and knocked that melody out, and that ended up being "Got It Right." That one was super sick because EVRGRN and I were locked in for a while trying to get a Rod Wave cut, doing things in his style. So it was dope to lock something and see it come to life."
Boslen, "Manic" and "Gone"
"That's my brother, for real. He and I met in 2019 at this studio. He came in and we hung out that day, then we fell out of touch. Then in 2021 we reconnected when he was in Toronto. We did a session and it went amazing. We made two incredible songs. Then I ended up flying out to Vancouver, and for two weeks we were locked in on this project. It was interesting because the songs Boslen wanted us to make were different from what we had initially made in Toronto. He was really pushing us out of our comfort zone, and that's how we got "Manic." Then Boslen said 'let's do what we do best,' which is guitar stuff, and we started working on "Gone." The initial idea came so easily, it came with Zoo Kids on the guitar. Boslen then came to Toronto and we kept working on the songs, and then we went to LA and finished it there. In the end it took three cities and three months to finish."