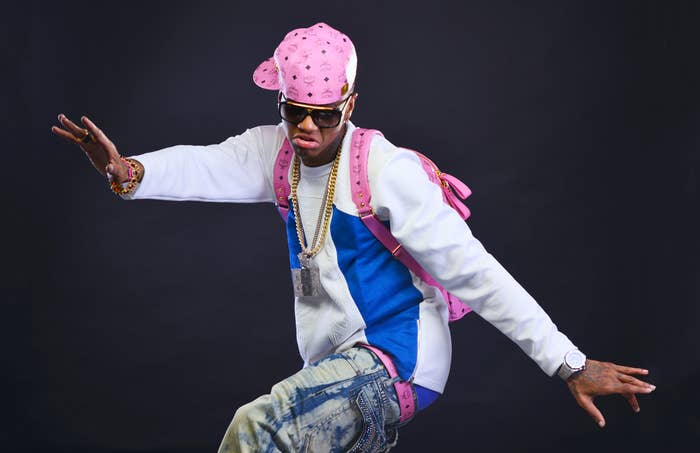 I should have seen this coming.
Soulja Boy has been involved in less-than-truthful business practices since intentionally mislabeling his own music on LimeWire back in the early 2000s. In the years to follow, he has stretched the truth about $400 million business deals and tweeted about Soulja Boy-branded video games on consoles that don't exist.
Still, when he unveiled a new product called the SouljaWatch in early December, I couldn't help myself. It was clearly a low-quality rip-off of the Apple Watch, but it was only $19.99. And, according to Soulja Boy, it could "text, call, camera, music." What a deal.
On December 4, 2018, I went shopping on souljawatch.com. First, I was prompted to choose from six different color options (I picked green). Then I was presented with an odd choice: Did I want my watch to be shipped from China or the Russian Federation? After a fleeting thought of international identity theft entered and exited my brain, I picked Russia. Shipping was only $2.66.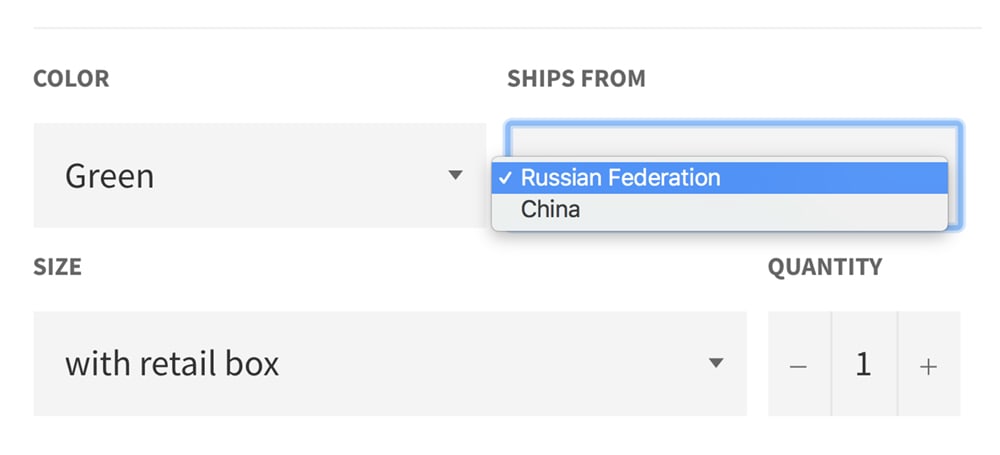 Within 24 hours, I received an email saying my SouljaWatch had already been shipped. Hell yeah.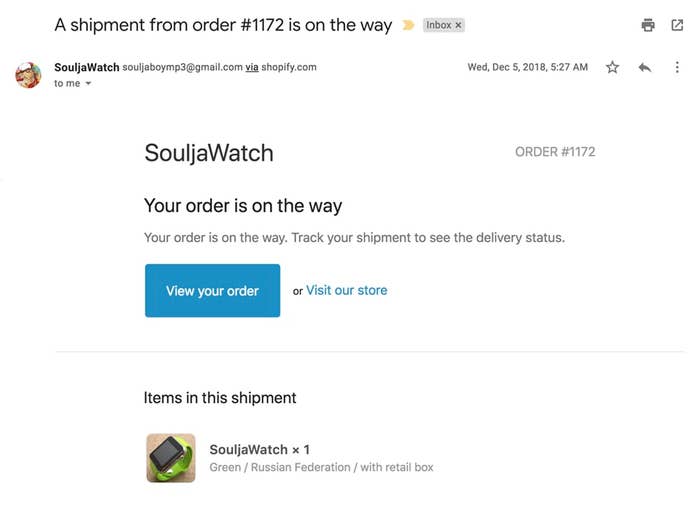 Everything went downhill from there. After Soulja Boy unveiled additional products, including a SouljaGame console and a SouljaGame handheld device, fans pointed out that identical versions of each item (without Soulja Boy branding) could be purchased on AliExpress and Amazon for lower prices. Then rumors of a lawsuit from Nintendo began circulating. In response, Soulja tweeted, "For anyone that thinks Nintendo is going to sue me you're retarded. Nothings going to happen everything is legit." 
A few days later, after threats of criminal charges for breaking the Trademark Counterfeiting Act were reported, all SouljaGame consoles were removed from Soulja's website. This time, he tweeted, "I had to boss up, I didn't have a choice."
On December 31, I checked souljawatch.com and the SouljaGame consoles were gone, but the SouljaWatch remained up for sale. At this point, it had been four weeks since my watch was supposedly shipped, so I dug up my confirmation letter and found the customer support email: souljaboymp3@gmail.com. Uh oh.
I sent an email to SouljaWatch customer service on January 8 and asked for an update on the status of my order. No response. On January 10, I sent another email and asked for a refund. No response. On January 12, I sent a third email and asked what happened to my order. No response. Then I checked Twitter and saw I wasn't the only one.
One fan, Kristen Fitzgerald, tweeted about the lack of customer service support and complained about a security warning on souljawatch.com.
As similar stories from fans continue to spread, Soulja Boy hasn't stopped tweeting links to souljawatch.com. The replies under his most recent SouljaWatch tweet, on January 11, are full of fans asking what happened to their shipments.
The problem extends beyond the SouljaWatch. It seems none of Soulja Boy's products have been delivered, and fans who ordered the $150 console have yet to receive deliveries (or refunds).
As a longtime Soulja Boy fan, my instinct is to give him the benefit of the doubt. Maybe my SouljaWatch just got lost in the mail? Maybe the sheer volume of orders from deal-seekers like myself was higher than anticipated, and Soulja Boy doesn't have time to answer emails because he's too busy hand-shipping each watch by himself? Part of me is still hoping I'll wake up tomorrow with a new SouljaWatch at my doorstep.
As of January 14, these watches are still for sale, though, and there's no evidence that orders are actually being fulfilled. Instead, new products have been added to the site to replace the SouljaGame consoles that had been removed, and customer service emails are still being ignored. Before you shell out $11.66 for a SouljaWatch (the price has been discounted since I placed my order in December) or purchase any other Soulja Boy product, at least now you've been warned.
Soulja Boy, if you're reading this, we know this whole situation is funny and most of us aren't taking it seriously. Many SouljaWatch customers expected an outcome like this as soon as they saw the option of having their products shipped from China or the Russian Federation. But some of the people who purchased these products are young fans with low incomes, and they're waiting for you to start issuing refunds, or at least share updates on shipments. It's time to boss up again.
Note: If you have ordered a SouljaWatch or any other Soulja Boy product and haven't yet received it, please email your story to Complex at souljawatchtips@gmail.com.