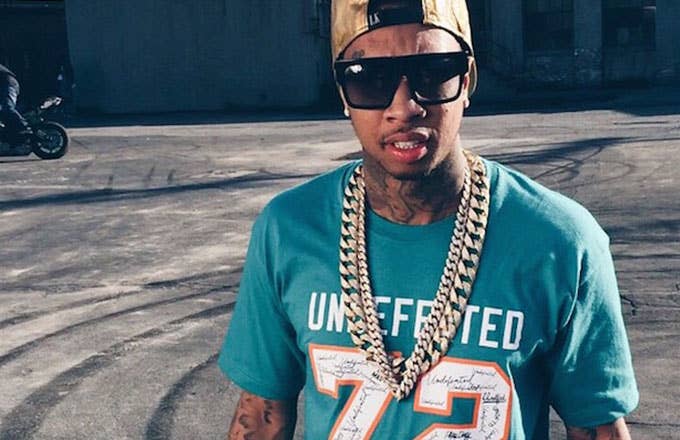 Now we know why Tyga got served papers during his sneaker event last month.
The 25-year-old rapper is in trouble with a former landlord who rented him out a nice spot in Calabasas. He secured the place in 2010, but fell behind in rent that accumulated to $90,000, which the judge granted.
According to TMZ, he never paid the full payment, so the landlord filed legal documents to get him back into court. The judge wanted to ask him where he was keeping his assets because some of them would be seized in order to pay the amount.
Even after papers ordered Tyga to show up to court, he didn't end up going. The landlord is seeking $124,000, which includes interest gained from five years ago. If Tyga doesn't pay up, the landlord will get an arrest warrant for failing to appear at the hearing.
It seems like things aren't looking good for him.