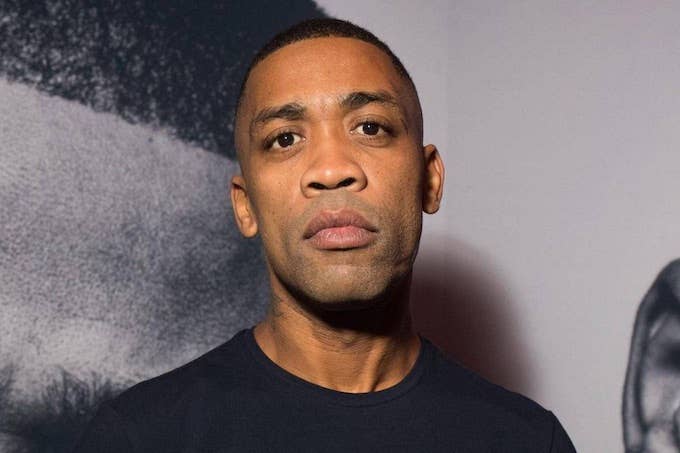 UPDATE (July 29): Wiley has apologised for his comments that were "looked at as anti-Semetic" in a new interview with Sky News.
"I'm not racist," Wiley said. "I'm a businessman. My thing should have stayed between me and my manager, I get that." "My comments should not have been directed to all Jews or Jewish people. I want to apologise for generalising, and I want to apologise for comments that were looked at as anti-Semitic."
The grime star also talked about his strained relationship with his manager, John Woolf, who was the cause of his Twitter rant, and said that he "never wanted" an MBE after being told that people want him stripped of his title.
Since Wiley's comments last week, the Metropolitan police have launched an investigation. A spokesperson told The Guardian: "We have received a number of reports relating to alleged antisemitic tweets posted on social media. The Met takes all reports of antisemitism extremely seriously. The relevant material is being assessed."
Twitter, Instagram and Facebook have all permanently banned Wiley from using their platforms. However, some feel that it's a double standard when Katie Hopkins and Tommy Robinson, known for their openly racist comments, haven't faced the same repercussions.
He's been anti-Semitic. Nobody in their right mind condones it. But If Wiley gets worse repercussions for his 24hr hate speech than Tommy Robinson and Katie Hopkins for what they've been doing to blacks and Muslims for over a decade, then we know why.
Not supporting Wiley but the Prime Minister has been islamophobic, where was all this energy, Katie Hopkins has made antisemitic comments where was all this energy? Priti Patel has not once called out Katie Hopkins???

pic.twitter.com/DbEbMrsEKt
Mad how Wiley gets this treatment yet Tommy Robinson, Katie Hopkins, Nigel Farage et al have all had a platform to incite hate for fucking years
Original story below.
It's a worsening and disturbing trend at the moment, but antisemitism seems to be on the rise.
Recent weeks have seen both Ice Cube and Nick Cannon come under fire for pushing antisemitic conspiracy theories and now, apparently, Wiley has joined their ranks.
Earlier today, Wiley took to Twitter to unleash a series of antisemitic and barely coherent Tweets. Among many other things he's tweeted today, he has asked "Is it anti semetic [sic] to say Jewish people have power?", he's compared Jewish people to the Ku Klux Klan, claimed that "Israel does not belong to you", described Jewish people as "slippery" and "too touchy", said that anyone calling him out for antisemitism is "using hitlers tricks[sic]", and much more.
Comparisons are being made between the grime originator's barrage of tweets and the words of Nation of Islam leader Louis Farrakhan, whose work has recently been espoused by Ice Cube and Nick Cannon. Other comments have drawn comparisons to the views being spread by the Black Israelite Hebrews movement, a group known to "harass Jews and has been connected to at least one violent antisemitic shooting in the United States," according to the group Campaign Against Antisemitism.
"Likening Jews to the KKK is a hideous antisemitic slur, which Wiley can add to the antisemitic tropes he has tweeted about Jewish power and Jews in business," a spokesperson for Campaign Against Antisemitism said, adding that: "He joins a number of celebrities who have promoted antisemitic themes or individuals in recent weeks, some of whom have apologised and sought rehabilitation. Wiley must immediately do the same."
Wiley has disputed claims of antisemitism by tweeting that he's "not falling for that stupidness", before later tweeting: "Jewish people you make me sick."
Kmt Anti Semitic I'm not falling for that stupidness
Get me on TV with a Jewish man let's talk about this ASAP
Jewish people you make me sick and I will not budge hold this corn.
Don't tell me how to speak to jewish people either I am the reason they are rich in the uk music industry fuck them
I am not racist I have realised how much you lot were taking the piss that's all you fuckin cowards ....