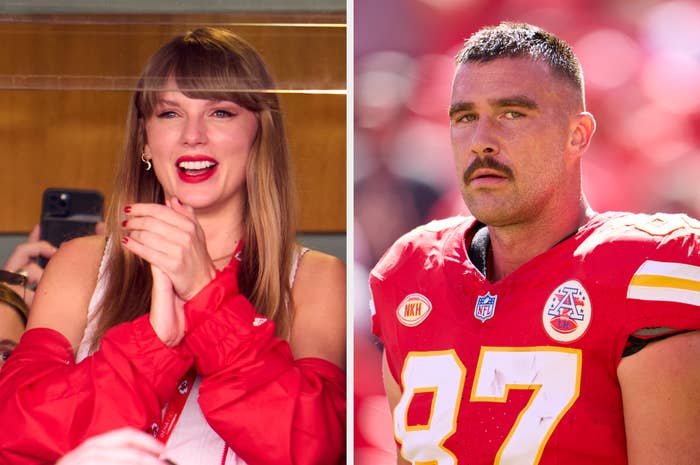 Taylor Swift is rumored to be dating Kansas City Chiefs player Travis Kelce, and she was in attendance at his game on Sunday.
Now, fans have concocted a theory that the singer snuck out of the private suite—where she was watching the game—in a giant popcorn carrier. A clip from the stadium made the rounds online, where the person taking the video claims Swift is in a person-sized cart that seems to be guarded by law enforcement before it's wheeled off. There's also a huge bag of popcorn on top rather than inside, which helped fuel speculation.
Photos of Swift from the game show her hanging out in a suite with Kelce's mom at the home game, which the Chiefs won against the Chicago Bears, 41-10.
The rumored couple was later seen in the locker room area together after the game, which got people wondering how she made it out of the suite without being seen—cue the fan conspiracy. An insider later told TMZ that Swift didn't secretly slink away but that she walked out of the suite with Kelce's family and entourage.
She was later seen with Kelce and the pair took off in his convertible.