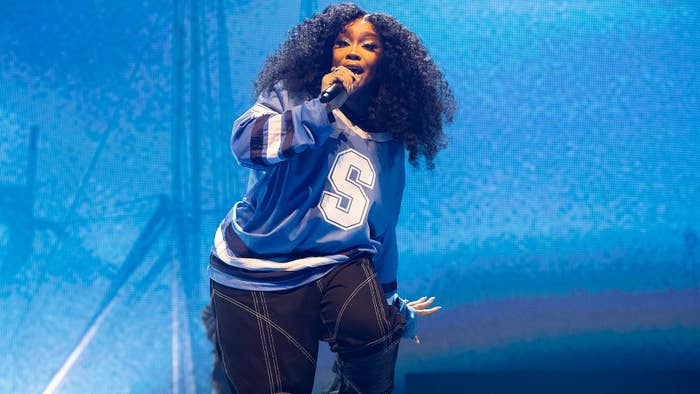 SZA has her own favorite tracks from her hit album, SOS.
The 33-year-old singer took to Twitter on Sunday to share her "personal picks," listing 15 songs from the project.
"'Snooze,' 'Love Language,' 'Kill Bill,' 'Nobody Gets Me,' 'Ex Pack,' 'Blind,' 'Good Days,' 'Gone Girl,' 'I Hate U,' 'F2F,' 'Low,' 'Seek and Destroy,' 'Ghost,' 'SOS,' 'Used,'" she wrote.
"'FORGIVELESS' too," she wrote in a follow-up tweet.
In late April, "Kill Bill" became her first No. 1 song on the Billboard Hot 100. She tweeted about her latest accolade last week: "took me a over week to process cause I dreamt of this my entire career.. didn't feel real lol, still doesn't. but I wanna say THANK YOU SO MUCH FOR THIS. Every person, every fan base every ear that listened and pushed for me. Can't believe we have a number 1 record."
SOS has been a hit across the board. In late February, the album topped the Billboard 200 for the 10th non-consecutive week.