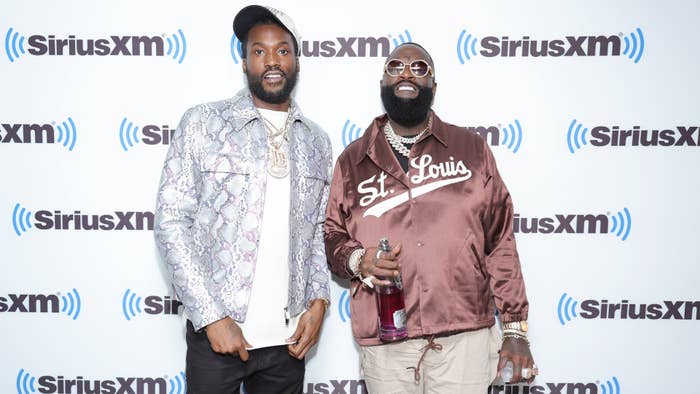 Meek explained, "Jawn could be a brick, it could be a gun, it could be a chick, it could be a test," adding that it could be "anything."
Rick Ross then took it upon himself to use the slang word in every imaginable way.
"That blow my jawn," he said, to cite one example out of many. "Tell him the jawn... She just sit on the jawn. The jawn take her all the way to the top of the jawn. Make sure we all get in the jawn. Come down to the jawns."
Ross continued, "That jawn was crazy... That's that jawn. I'ma give him the same jawn. Too easy, is my jawn."
The two rappers are gearing up for the release of their collab project, Too Good to Be True, slated for release on Nov. 10. In late September, Ross revealed in a conversation with Ebro Darden that the tape came together in about two and a half months, adding it was a "quick vibe" for himself and Meek.
"We won already," Ross said. "We playing with what? The house's money. And it's only one way to explain that or describe that. It's too good to be true, which is the name of the project me and Meek Mill will be releasing."