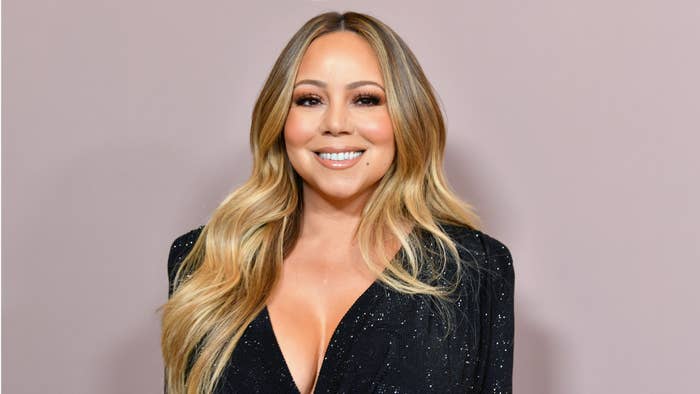 Mariah Carey has been hit with a new copyright infringement lawsuit for her hit song "All I Want For Christmas Is You."
TMZ reports that the singer is being sued by Andy Stone, who claims he also crafted his own song with the same title. He's now seeking at least $20 million in damages from Carey.
Stone's version was released in 1989, five years before Carey's chart-topping track. In the filing, Stone says he recorded his version in Nashville and that it found its way to the Billboard charts during Christmastime in 1993, and that he also filmed a music video.
Carey's arrived in 1994 and became a mega-hit. But, Stone says she never asked his permission to use the same song title. According to TMZ, the title is the only thing the two songs have in common; the lyrics and melody are apparently completely unalike.
Carey's "All I Want For Christmas Is You" climbed back to the No. 1 spot on the Billboard Hot 100 in December 2021—the third time that the track has reached the top of the chart. It has a history of returning to the Hot 100 during the holiday season.
"To have another Billboard Hot 100 with a song that means so much to me, I literally don't know what to say and I'm just so thankful," Carey said this past December. "I really am thankful to all of you."