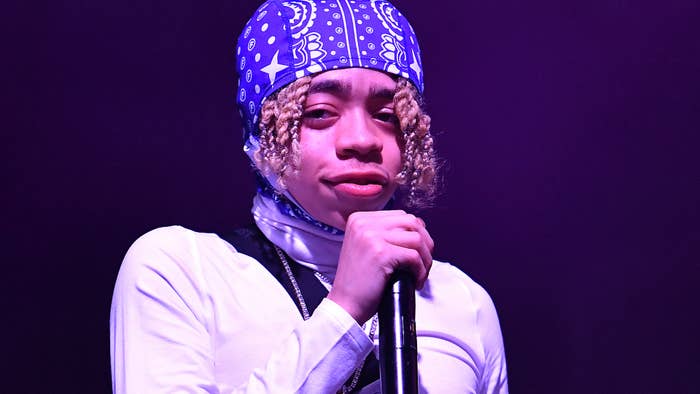 King Harris has been making headlines lately.
This time, it's for a conversation with Funny Marco—and it looks like the pair had a lot to talk about. In an upcoming episode of The Marco Show, the comedian asks the 19-year-old, "So what [do you want] the world know about you, for people that don't know who you are?"
It's unclear if the next thing King says is an answer to Marco's question or appears at another point in their chat. King says, though, "What I like to tell people is if I'm the ugliest motherfucker in this world, what that make you?"
As King continues to speak, Marco keeps giving him a wide-eyed expression. In the clip, following King's comment, an image of a muppet-like character pops up on a screen behind them. Marco looks at King, then at the muppet, seemingly comparing the two.
Elsewhere in the clip, King comments on alcohol, pickles, and Waffle House though it's unclear what questions Marco asks to prompt King's responses. The Waffle House remark likely has something to do with the rapper getting into an altercation with a Waffle House employee last year due to a messed-up order.
Most recently, T.I. and Tiny's son found himself in the hot seat for offering $50 to a homeless man to do the spicy "One Chip Challenge." Earlier this month, the rapper asked a man outside of a store to do the challenge, and he would only get the money if he didn't drink water for five minutes after eating the chip. In a clip of the incident, King and his friends can be heard laughing as the homeless man struggles with the challenge.
Earlier, in August, King got dragged on social media for getting veneers, with many saying his new teeth didn't fit his face, calling him a cartoon character, and more. King's parents did vocalize their approval. "You know, you know he got the glow," Tip said.