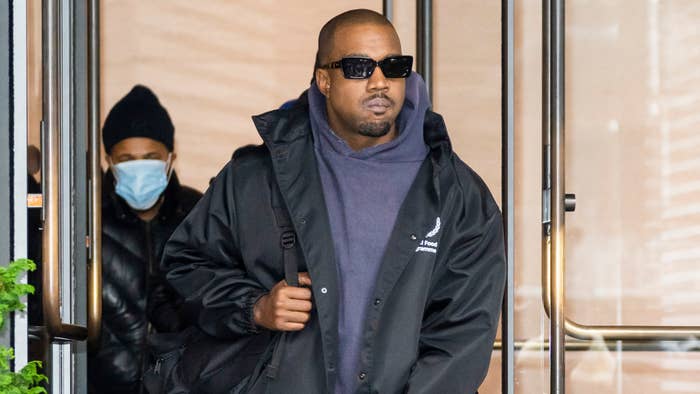 One lucky rapper was given the opportunity to rap for Kanye West on a New York City Street.
The MC, who goes by Loner, caught Ye walking out of a restaurant with girlfriend Julia Fox. After Yeezy greeted a handful of fans, Loner dapped up the Donda rapper and told him that he's been really focusing on his music career. Kanye points at the camera, urging Loner to rap.
As Loner begins freestyling, Ye throws in some "woo!" ad-libs here and there. "Tell 'em what's your name? What's your name," Ye said. "Give 'em your Instagram! Give 'em your Instagram!"
Kanye's romance with Fox has been making headlines as of late, with the pair spending a fair amount of time together after meeting in Miami on New Year's Eve and going on subsequent a date. They then rendezvoused again in New York, where they saw the Broadway play, Slave Play and dined at Carbone. They also had an impromptu photoshoot at the Michelin star restaurant in front of the other patrons, and he surprised her with a hotel room full of gifts.
In a conversation with Interview magazine, Fox opened up about her new beau. "His energy is so fun to be around," she said, adding, "I don't know where things are headed but if this is any indication of the future I'm loving the ride."