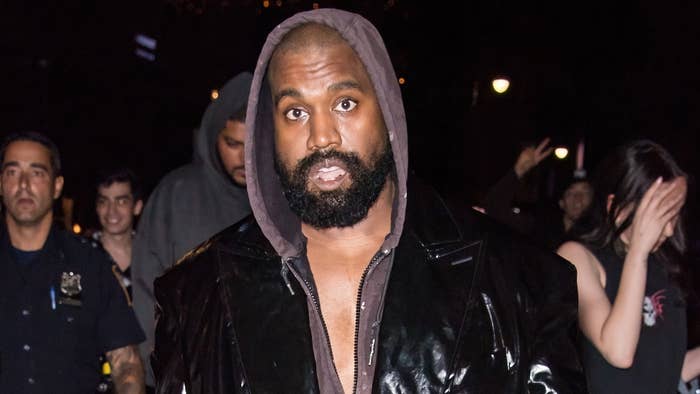 Kanye West's latest venture is education.
The rapper recently opened Donda Academy—the latest namesake for his late mother— in Simi Valley, California with almost 100 students enrolled. The Christian prep school has been shrouded in secrecy, which, according to a new report from Rolling Stone, seems to be purposeful.
"The process of Donda school is for the parishioners, for the attendees," Malik Yusef—a producer and West's collaborator on forming the school's concept—told the publication. "I don't think Kanye needs to tell the world what he's doing, so that he can be under more scrutiny."
"People choose to bring their kids to Donda Academy for a sense of privacy," Yusef continued. "A sense of care, a sense of concern, a sense of love, an environment of health, and an environment of wealth, an environment of learning, and putting God as a focus."
A Who We Are section on the school's website reads, "Using an ethic of integrity and care, Donda Academy prepares students to become the next generation of leaders, thinkers and innovators by providing them with a world-class education that includes a rigorous core curriculum, and an emphasis on sustainability, creativity, critical thinking and problem solving."
Tamar Andrews, a consultant for Donda, told Rolling Stone that parents are asked to sign NDAs, or what she called an "informal agreement" for a school that hasn't yet been accredited. Donda Academy has started the accreditation process by applying to Western Association of Schools and Colleges.
The institution is overseen by principal and executive director Brianne Campbell, who is also in charge of the academy's choir program. However, it seems this is her first time taking on a role as an educator, and she is currently earning her master's degree at Pepperdine University.
Ye has apparently been plotting this move for some time, with Yusef telling the magazine that Yeezy has a five-year plan in sight as he seeks to open more schools across the U.S.
"I want to be emphatic that there's never been a time that Kanye West did not want to do this," Yusef said. "I think people don't understand the gravity of that. This man always wanted to create a school in his mama's name. … Look at what we're doing with the choir and the fashion in school—I don't think there's a venture capitalist or anybody that's had a vision this clear on what education can look like for you."