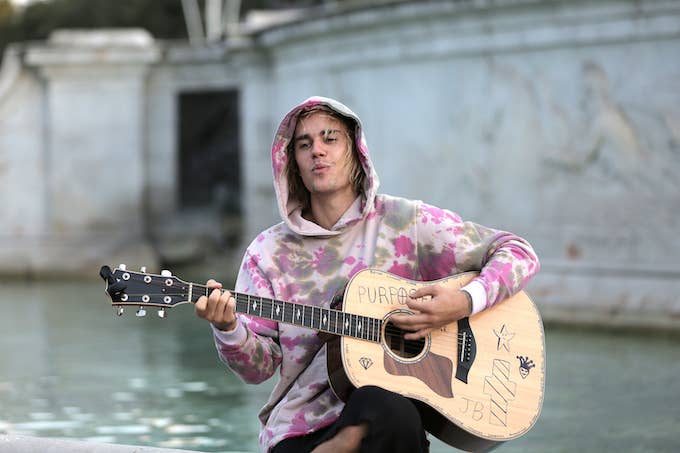 It looks like Justin Bieber might have made a new nemesis. On Sunday, the singer made an attempt to patch things up with 15-year-old YouTube and Nickelodeon star JoJo Siwa after dissing her taste in cars earlier this month.
On Dec. 22, Siwa posted a photo of her new BMW on Instagram, which was adorned with a photo of herself and the words, "Nickelodeon's JoJo Siwa D.R.E.A.M. The Tour." The company that did the custom job, West Coast Customs reposted the image, on which Bieber commented "burn it" three separate times.
Bieber took to Twitter on Sunday to justify what many took as a negative critique of her car, writing, "I have nothing against you it was the car and the colors I didn't like I really hope you didn't think it was malicious or mean spirited."
Siwa's mother had even responded to Bieber's Instagram comment, writing, "@justinbieber burn your own things," accompanied by a crying laughing emoji.
Regardless, Siwa wasn't fazed by Bieber's remark and took the whole thing in great stride. She promptly responded to Bieber, "it's all good bro! you can perform at my 16th birthday party and we'll call it good!"
Now she's working on making the phrase something of a motto. On Sunday, Siwa posted a photo of herself in her car on Instagram, with a cutout of Bieber in the passenger's seat. The caption read "burn it."