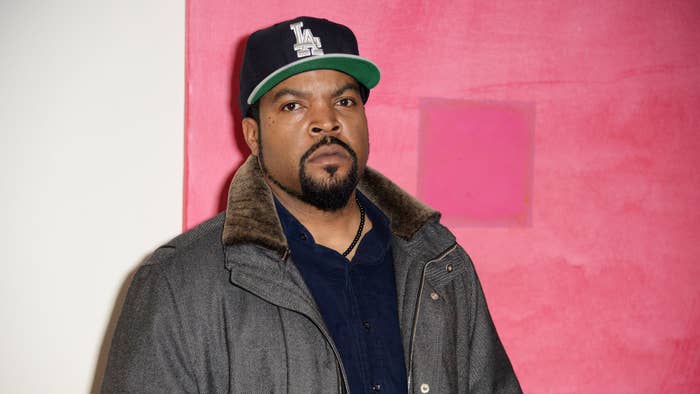 Ice Cube celebrated a milestone this weekend, with his seminal album AmeriKKKa's Most Wanted turning 30.
He hosted an Instagram Live listening party on Wednesday to honor the moment, where he also discussed his feud with children's television personality Mr. Rogers. He sued Cube over the album track "A Gangsta's Fairytale" because the beginning of the song featured the theme song from Rogers' show Mister Rogers' Neighborhood.
"I actually wrote this for Eazy-E. But y'all know what it is, we weren't getting down at the time so I had to take it myself," Cube said. "It's a trip. Because of this song, Mr. Rogers sued us."
Cube continued, "He was mad 'cause we had the 'Mister Rogers' theme at the beginning of this shit, 'It's a wonderful day in the neighborhood' and all that. [He] sued us and was getting like five cents a record 'til we took that part off. That's just a fun fact."
Cube's dropped his first solo studio album, AmeriKKKa's Most Wanted in 1990 after splitting from N.W.A.
He first opened up about his lawsuit with Rogers in an interview with author Brian Coleman for his book, Check The Technique Vol. 2. 
"We had that 'It's a Beautiful Day in the Neighborhood' thing in the beginning of the original," Cube said at the time "Did Mister Rogers sue us? Damn. Actually, yeah, I remember. He told us we couldn't use it, we took the song off the album, and he sued us anyways. I think they made us give him damages because we mention his name one time."