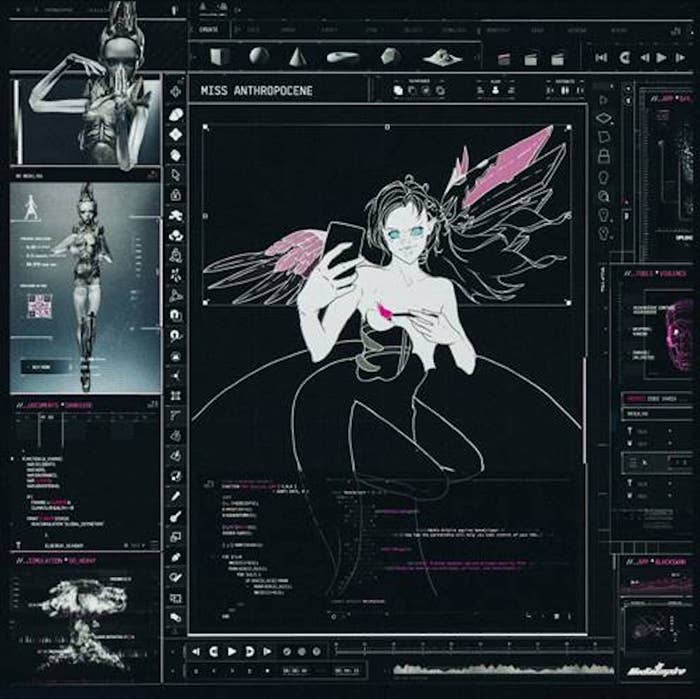 Grimes has released her long-awaited fifth studio album Miss_Anthrop0cene.
The album's name is an amalgamation of the words misanthrope—"a person who dislikes humankind and avoids human society"—and Anthropocene, "the current geological age, viewed as the period during which human activity has been the dominant influence on climate and the environment." Grimes previously took to IG to talk about the project. "It's called Miss_Anthropocene. It's a concept album about the anthropomorphic Goddess of climate Change: A psychedelic, space-dwelling demon/ beauty-Queen who relishes the end of the world. She's composed of Ivory and Oil," she wrote. 
Earlier in February, the singer spoke with Zane Lowe about the album cut, "Delete Forever," saying it is "a pretty bummer song… kind of about the opioid epidemic." She also revealed that she wrote it the night Lil Peep passed away. "I think when I was making this song I was like 'oh I'm Patsy Cline' but that it ended up having a 'Wonderwall vibe.'"
Grimes' last studio album was 2015's Art Angels.
Stream Miss_Anthrop0cene below or on Apple Music.