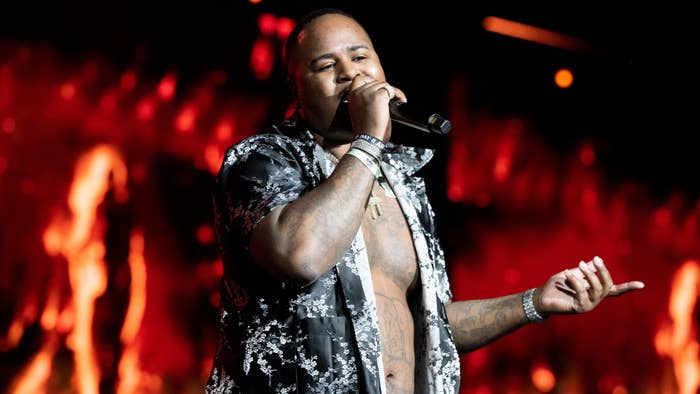 Drakeo the Ruler's family is hoping to use the rapper's money to pay for his funeral.
Funeral services are pricey, with his family estimating that his will cost around $52,000, TMZ reports. His mother, Darrylene Corniel has now asked the court if she can acquire some money from Drakeo's estate to cover expenses. Court documents show that the memorial she wants to have for her son will be brimming with "dignity, style, and grace."
His mother has guessed that his total estate is worth at least $2 million. She says she needs the funds quickly so she can lock in a date for the funeral since funeral homes are quite busy due to COVID-19 deaths.
Drakeo was stabbed in the neck and died on Dec. 19 when he was backstage at Los Angeles' Once Upon a Time Festival. Following his death, his mother said she was planning to file a lawsuit.
"We plan to sue," Corniel told Rolling Stone following his death. "This happened backstage at an event. Someone has to be held accountable," she said, suggesting festival security was partially to blame. "He was hit in his neck. I saw him when I went to the hospital," she continued. "They said it's a homicide, so I wasn't able to hug him or kiss him or anything like that. I had to look at him through a window." 
"I need this to be out there. I need people to know. And I do want justice for my son. And I do believe that justice will be served," she added. "I will not rest until justice is served."