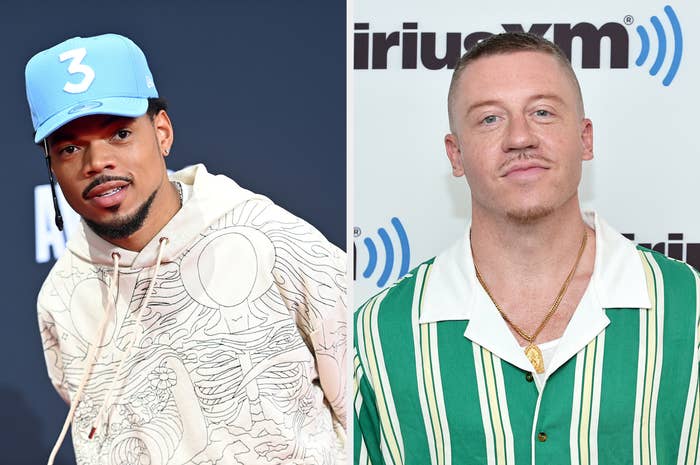 Chance the Rapper's seminal mixtape Acid Rap turned 10 this year.
In an appearance at the Apple Store in his Chicago hometown, the 30-year-old sat down with Ebro Darden to discuss the beginnings of his career. While reminiscing, he was asked about the "toughest challenge" he experienced during the Acid Rap era, to which he said touring with Macklemore.
"Macklemore is an amazing, amazing person and helped me out tremendously," Chance told Ebro. "But his shows, it was in Europe and it was, I think 38 dates, all 20,000 capacity rooms, all like off markets too, like Poland and Dusseldorf. These people didn't speak English at all."
"And not only did they not speak English, he sold out all these shows before I was announced on the ticket," Chance continued. "So it's really bad when you go to a show and there's an opener that you don't want to see. It's way worse when it's a surprise opener that you don't want to see. That's speaking a different language and Black, a lot of negatives on top of each other for the Swedish crowds. So I'm dealing with that. When I came home, I got to finally feel at the end of that year when I went on my own solo tour, I got to feel having my own crowd, selling my own tickets, and really built my whole off that tour."
Acid Rap arrived on April 13, 2013, and boasted features from Childish Gambino, BJ the Chicago Kid, Vic Mensa, Twista, Noname, Saba, Action Bronson, Ab-Soul, and more. Chance celebrated the tape's anniversary this year with shows in Chicago, New York, and Los Angeles.