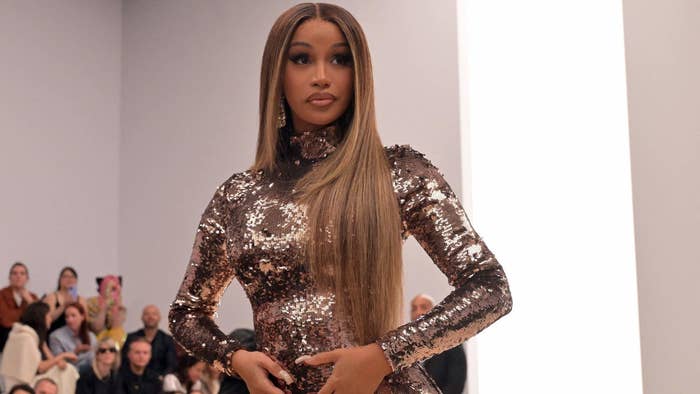 Cardi B thinks her Los Angeles home is haunted and that the ghost has less than honorable intentions.
The Bronx native took to her Instagram Live earlier this week, saying that there's a ghost in her home and it only shows up in Offset's absence.
"I start hearing like a fly sound. Bro, I haven't been able to find the fly," she said. "Then I start hearing this sound in the hallway. It sounds like somebody's on the phone. So I told one of the security guards that's guarding the house outside to come inside.
"Bitch, tell me how the sound is gone! It's gone out of nowhere. All I'm saying to you is that there's a fucking ghost or spirit in this fucking house and what I don't like about it is that the ghost be fucking with me."
She continued, "Because when Offset is in this house, nothing ever happens, but when I'm alone it always wanna fuck with me. Mind you, when I be in the house in Atlanta or New York, there's nothing. But this house in L.A. is always some weird vibe."
At this point, she revealed that she thinks the ghost wants to have sex with her: "I feel like if I sleep, the fucking ghost is gonna finger pop me because, bitch, the n***a wants me." She then said she was thinking of even staying in a hotel because she "can't take it anymore."
She told Big Boy's Neighborhood earlier this month that her L.A. mansion is haunted, though left out the part about it wanting to get freaky with her.
"There was this one time that I felt like I heard something. … I told one of the security [guards] to sleep inside the house. Yep, you gotta sleep [on] the couch because I swear to God, I hear something."