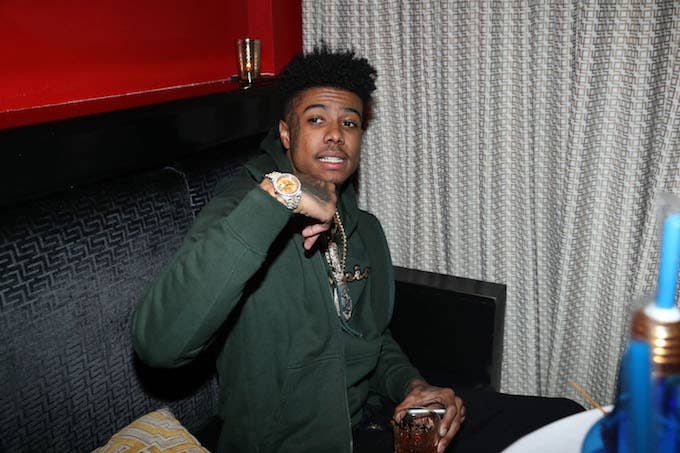 Blueface has ridiculed a transgender woman on Instagram, Pitchfork reports.
According to the outlet, a fan DM'd the rapper, in an attempt to spend a night with him. The fan is a transgender woman and Blueface wasn't happy with the proposal, so on Wednesday, he publicized their conversation by sharing it on his Instagram story.
"'It' tryed to get me wit all these dicc succing videos," the rapper wrote. "Not happening that's out… 'IAm [sic] a boy Daymon.'" He also shared their DMs on his story, adding, "If you think I linked up wit this tranny you smokin dicc."
According to HotNewHipHop, it looks like Blueface unsent some of his messages before revealing the fan—and other fans are checking him. It seemed like it was fairly important to the rapper that he let everyone know he would never sleep with a transgender woman.
Complex has reached out to his rep for comment.
Blueface has been on the come up this year, particularly with the Cardi B and YG remixes for "Thotiana." However, he's had a recent run-in with the law, and has been charged with the possession of a loaded, unregistered handgun. He's now facing a felony charge that carries a maximum of three years behind bars.