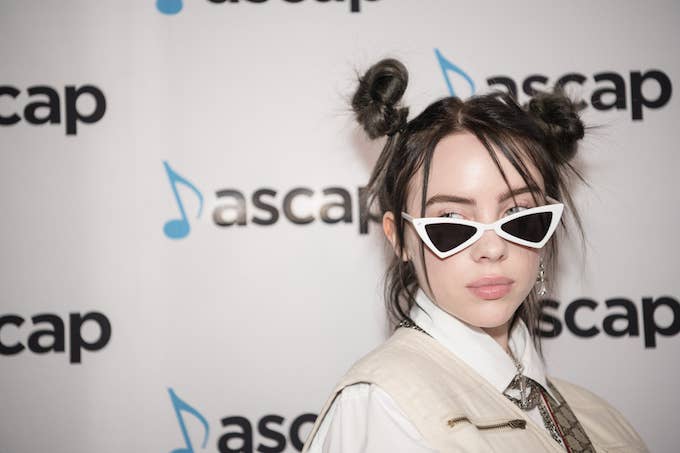 Billie Eilish didn't hold back when asked what she thinks of the anti-abortion laws recently passed in Alabama, Missouri, Georgia, and Ohio.
"Honestly, I can't even look at my phone," she said in a new interview with Variety. "I have no words for the bitches in the fucking White House."
She continued, "It's so unbelievable. It makes me, like, red. It makes my ears fucking steam out of my head. Women should say, should do, and feel and be exactly what they want. There should be nobody else telling them how to live their life, how to do shit."
Eilish revealed that she has trouble talking about the new laws without getting angry. "It just makes me so mad that if I start talking about it, I won't stop," she said. Men should not make women's choices—that's all I have to say."
Alabama Governor Kay Ivey signed the nation's most restrictive abortion bill into state law on Wednesday, and on Thursday, the Missouri Senate followed suit. The Republican-led chamber passed a bill that would ban abortions eight weeks into a woman's pregnancy—a point at which many women don't even know that they're pregnant. The Missouri bill, which still needs to pass the Republican-controlled House, allows exceptions for pregnant women facing medical emergencies, not including rape or incest. The Alabama law contains similar provisions.
A number of celebrities have spoken out against the anti-abortion bills, including Rihanna, Offset, Miley Cyrus, Chris Evans, and more.