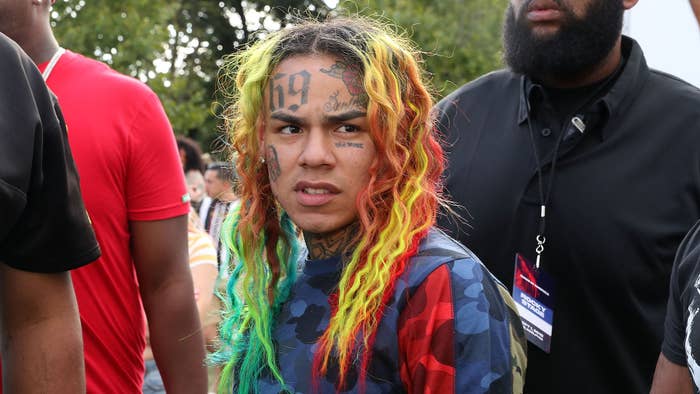 6ix9ine's lawyer has asked that the rapper be allowed to film music videos in his backyard.
In court documents obtained by Complex, 6ix9ine's attorney Lance Lazzaro states, "I am writing today only to request the Court's approval to permit Mr. Hernandez to spend up to two hours in his backyard, once a week, for employment purposes only. He is looking to record music videos in his backyard. Probation is aware and has no objection to this request."
6ix9ine was released from jail on April 2 to finish out his sentence under home confinement, due to the coronavirus pandemic and the fact that he is more susceptible to contracting the virus because he is asthmatic. He was supposed to be released in August, after being sentenced to two years in jail in December 2019.
On Thursday, Sara Molina—the mother of 6ix9ine's child—said the rapper hasn't seen his daughter Saraiyah since he's been released. Tekashi says he didn't want to endanger Saraiyah during the pandemic.
It's unclear if the artist has the virus or not. At the beginning of the month, Lazzaro told Complex that his client had "some shortness of breath." Lazzaro continued, "If he contracts the virus, he could die," though there is nothing to suggest 6ix9ine is ill.