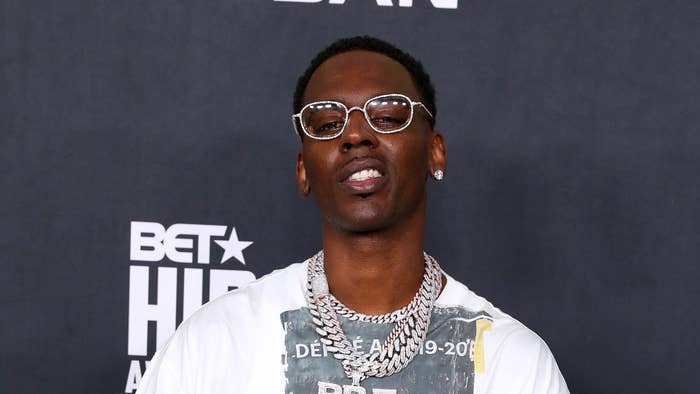 Young Dolph's has squashed his retirement plans.
Just weeks after claiming he was quitting music to spend more time with his children, the Memphis rapper returned to social media to announce he was dropping a new album.
"My son jus told me I can't be his dad if I stop putting out music," he wrote in an Instagram story, before confirming a new project was on the way.
Although Dolph teased that the album would arrive at midnight on his IG, it still hasn't hit streaming services.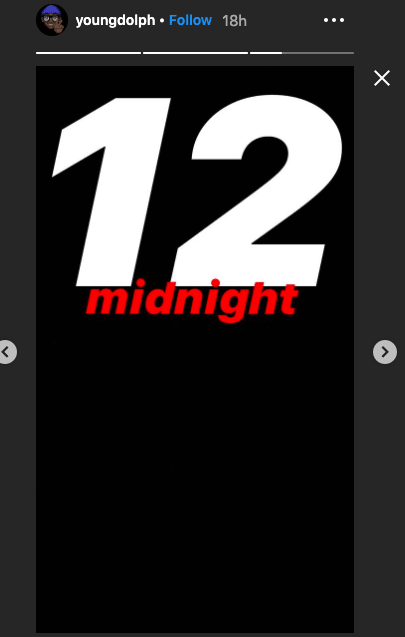 Dolph later took to IG to give an update on the album's delay.
The album will be Dolph's first full-length effort since 2019's Dum and Dummer with Key Glock, and his first solo release since 2018's Role Model.
Dolph and Key Glock launched their No Rules U.S. Tour on March 4 in Boston; however, the trek has since been postponed because of concerns over the coronavirus pandemic.
"While me, Glock, Moochie, Kenny Muney, Grovehero, and the entire Paper Route Empire team have had the greatest time on the No Rules Tour, rocking sold out shows and vibing with our fans/family, unfortunately, due to the tragic Coronavirus that's impacting the world, we have to be responsible and postpone the remaining 6 March tour dates on the No Rules Tour to August," Dolph told AllHipHop. "There's nothing more important than being safe, healthy and protecting our fans. All tickets will be honored for the new date. Until then, we have a ton of exclusive tour content that's going up. Be careful and I'll get with y'all in a minute."
Find more information about the rescheduled tour dates at Dolph's official website.