Young Dolph: 'I'm Done Doing Music So I Can Go Kick It With My Son'
The Memphis rapper says he will still work behind the scenes for his Paper Route Empire label.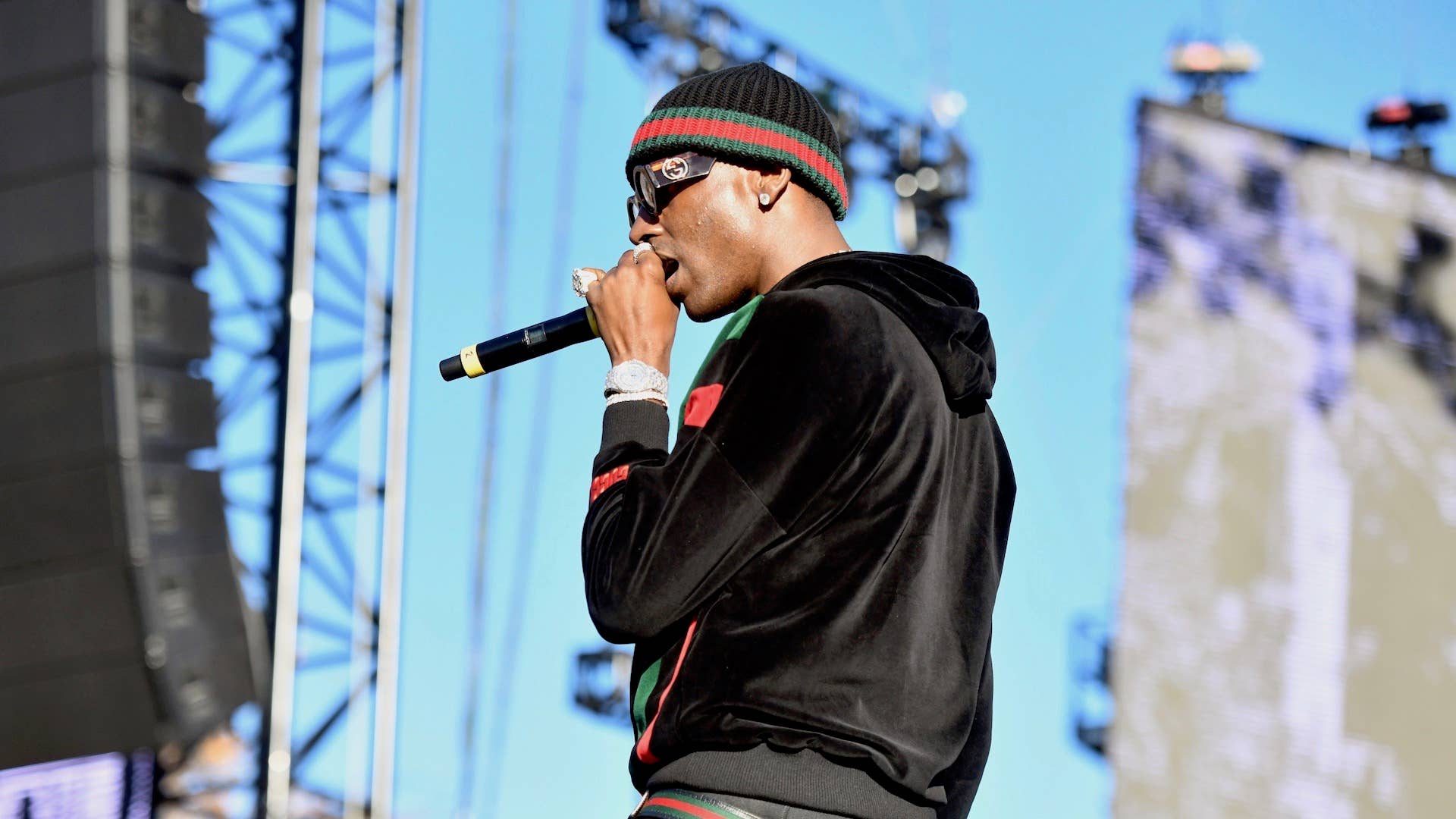 Getty
Image via Getty/Scott Dudelson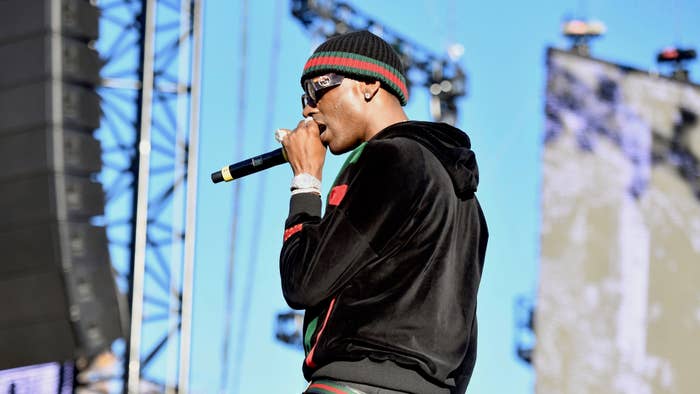 Young Dolph has decided to step away from the rap game.
The 34-year-old began speaking out about his possible retirement earlier this week on social media. Dolph posted a couple of Instagram stories, stating he was thinking about quitting music so he could spend more time with his family.
Following the posts, Complex reached out to Dolph for comment. His response? "I'm done doing music so I can go kick it with my son."
Though it's unclear when Dolph will formally retire—or what will happen to his unreleased music—fans will be happy to hear that he isn't completely abandoning the Memphis music scene. Dolph is still expected to helm Paper Route Empire, the Memphis-based record label that is home to Key Glock, Jay Fizzle, Big Moochie Grape, and more. His rep shared that "Key Glock is already poised to be the new torch bearer."
Dolph's confirmation comes on the same day he and Key Glock dropped the video for "1 Hell of a Life," a standout cut from their 2019 joint mixtape Dum and Dummer. Check out the visual below. 
Dolph and Glock are currently on the road for their No Rules U.S. Tour. The trek continues tonight in Boston, and will make stops in NYC, Detroit, Chicago, and Des Moines.
Tour Dates:
March 4 - Boston, MA, House of Blues
March 5 - Philadelphia, PA, TLA
March 6 - New York, NY, Sony Hall
March 7 - Cleveland, OH, House of Blues
March 8 - Detroit, MI, St. Andrews
March 10 - Louisville, KY, Mercury Ballroom
March 11 - Indianapolis, IN, Egyptian Room
March 12 - Kansas City, MO, Uptown
March 13 - St Louis, MO, Pop's
March 15 - Chicago, IL, Vic Theater
March 17 - Milwaukee, WI, Turner Ballroom
March 18 - Minneapolis, MN, Varsity Theater
March 19 - Des Moines, IA, Val Air
In other Dolph-related news: The Role Model rapper recently donated $25,000 to Hamilton High School in Memphis. The artist, who attended the school, said he decided to donate after learning Hamilton High's need for new supplies and sports equipment.
"That's why I do it for the kids and youth," Dolph told WREG about the donation. "They look up to me. It would be a different thing if I didn't know it or didn't think it or if I was just so into myself that I'm focusing on me or what I got going on. It's like no, they literally look up to us."