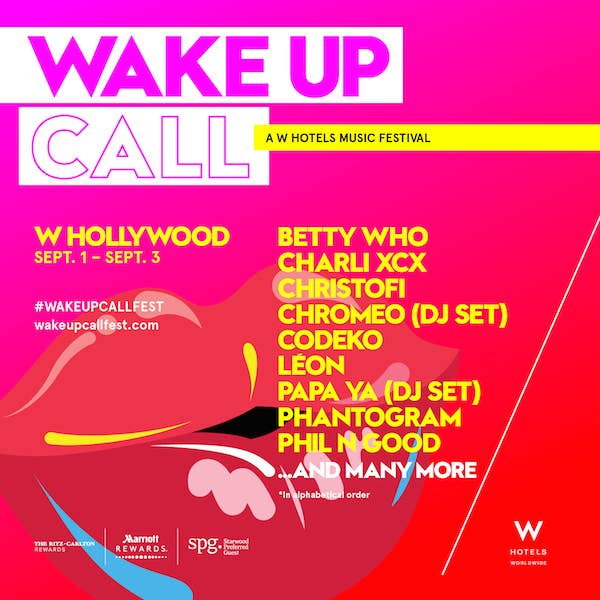 W Hotels has unveiled the lineup for the first of three festivals that will take place across the globe.
The series features stops at: W Hollywood from Sept. 1-3; W Barcelona from Sept. 21-23; and W Bali from Oct. 4- 6.
"Music is a universal language, one we have spoken since day one at W," said Anthony Ingham, the global brand leader of W Hotels Worldwide. "We've brought the Whatever/Whenever mentality to recording artists and guests for years—through concepts like our W Sound Suite recording studios and countless performances in W Living Rooms—all to bring people closer to the music they love. Now we are taking our groundbreaking WAKE UP CALL music festival around the world, disrupting the festival scene in ways that only a W hotel stay can."
Charli XCX, Betty Who, Chromeo, and Phantogram will all be performing at W Hollywood come September; you can check out the full lineup up top. For those who aren't able to attend the events, you can still catch some of the action on SPG's official YouTube page.
To learn more about Wake Up Call, including ticket information, head to the festival's official website.
W Hotels also released a special Spotify playlist in support of the announcement, which you can stream below.