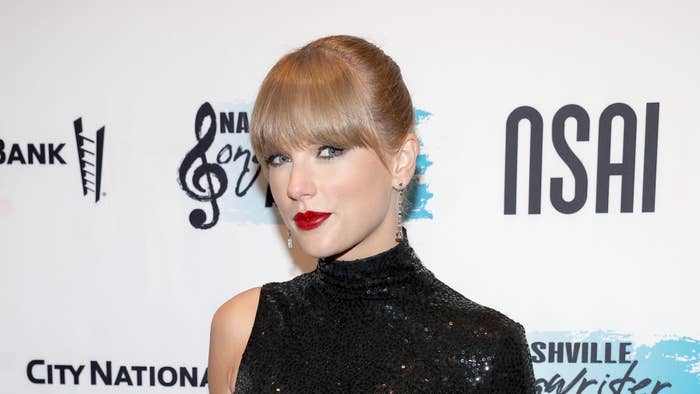 Taylor Swift will reclaim the top spot on the Billboard 200. 
According to first-week sales projections shared by Hits Daily Double, the Grammy winner's Midnights album is headed toward a massive debut. The project is expected to move between 1 million to 1.2 million units in its first week, which would make it the first record to "debut at or past the million mark in the post-bundling era." If the projections are correct, Midnights will become the fifth Swift album to enter the Billboard 200 with more than 1 million units.
Announced during the 2022 VMAs, Midnights delivered 13 tracks with contributions from Lana Del Rey, Jack Antonoff, Sounwave, and Zoë Kravitz. The album has already broken first-day streaming records on Apple Music, Amazon Music, and Spotify, where it racked in 88 million streams in the U.S. and 185 million streams worldwide.
Midnights is expected to receive a significant boost with its 3AM edition, which offered seven additional tracks that aren't available on physical copies. The expanded version includes titles like "The Great War," "High Infidelity," "Glitch," and "Dear Reader."
Following the album's announcement, Swift took to social media to share the following message:
We lie awake in love and in fear, in turmoil and in tears. We stare at walls and drink until they speak back. We twist in our self-made cages and pray that we aren't—right this minute—about to make some fateful life-altering mistake. This is a collection of music written in the middle of the night, a journey through terrors and sweet dreams. The floors we pace and the demons we face. For all of us who have tossed and turned and decided to keep the lanterns lit and go searching—hoping that just maybe, when the clock strikes twelve … we'll meet ourselves.
Midnights serves as the follow-up to Swift's 2020 albums Folklore and Evermore, both of which debuted at No. 1.