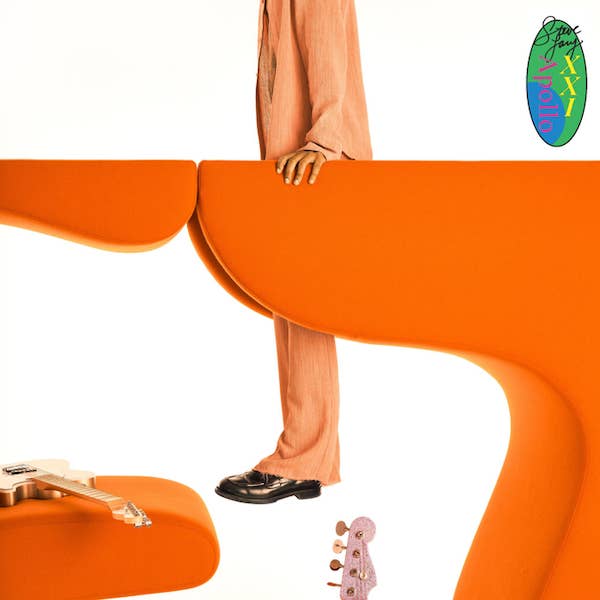 It's a week of celebration for Steve Lacy.
On the night of this 21st birthday, The Internet guitarist finally released his debut studio album, Apollo XXI—his first full-length solo project since 2017's Steve Lacy's Demo.
Lacy confirmed Apollo XXI's release earlier this month, sharing its official cover art photographed by Alan Lear. The album delivers 12 tracks, including titles like "Only If," "In Lust We Trust," "Playground," and the Daisy-assisted "Like Me," a three-part record that spans nine minutes.
"That song was a really hard one to write down. I think at the time I wrote that it was around July of 2017, and I think that's when I started exploring sexuality, and I can only be honest and transparent in my art," Lacy said during an interview with Zane Lowe, before touching on the overall direction of the album. "[...] It's a coming of age. I'm 21. I think that's the best way to put it, the coming of age for me."
Apollo XXI is available now on all major streaming services, including Apple Music/iTunes and Spotify. Lacy is inviting fans to celebrate the album's release this Friday in Compton.