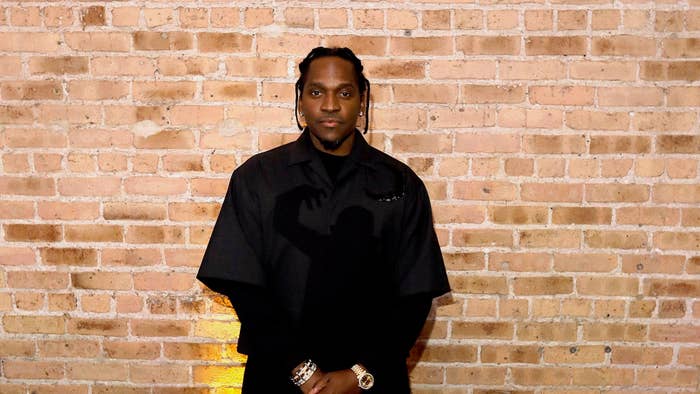 Jadakiss and Pusha-T fans were left scratching their heads on Friday, after realizing the rappers' new single "Hunting Season" was no longer available on Tidal. Though we've yet to receive a solid explanation, Push has suggested Jadakiss and him pulled the song out of respect for Pop Smoke, who was fatally shot Wednesday in Los Angeles.
The song included lines like: "Headshot to keep Adidas pure," "I've got a couple rappers heads on the wall of my crib," and "When I think of these rappers, I wanna go huntin'."
"'Hunting Season' was a request that IcePick Jay (RIP) always had and in light of his death, me and Kiss made an incredible song," Pusha wrote in an Instagram post. "With that being said, the whole concept of 'Hunting Season' and the hypothetical ideas of 'killing rappers' isn't sitting [well] with me while mourning [the] death of Pop Smoke. Rest in Peace POP and condolences to his family." 
"Hunting Season" served as the third single of Kiss' upcoming Ignatius album. It is unclear if the song was temporarily or permanently pulled.
Complex has reached out to representatives for comment.