MF DOOM's Widow Says Music Exec Refuses to Return Late Rapper's Rhyme Books
Jasmine Dumile says Now-Again Records founder Eothen "Egon" Alapatt has the books. The family "hoped after DOOM transitioned Egon would do the right thing."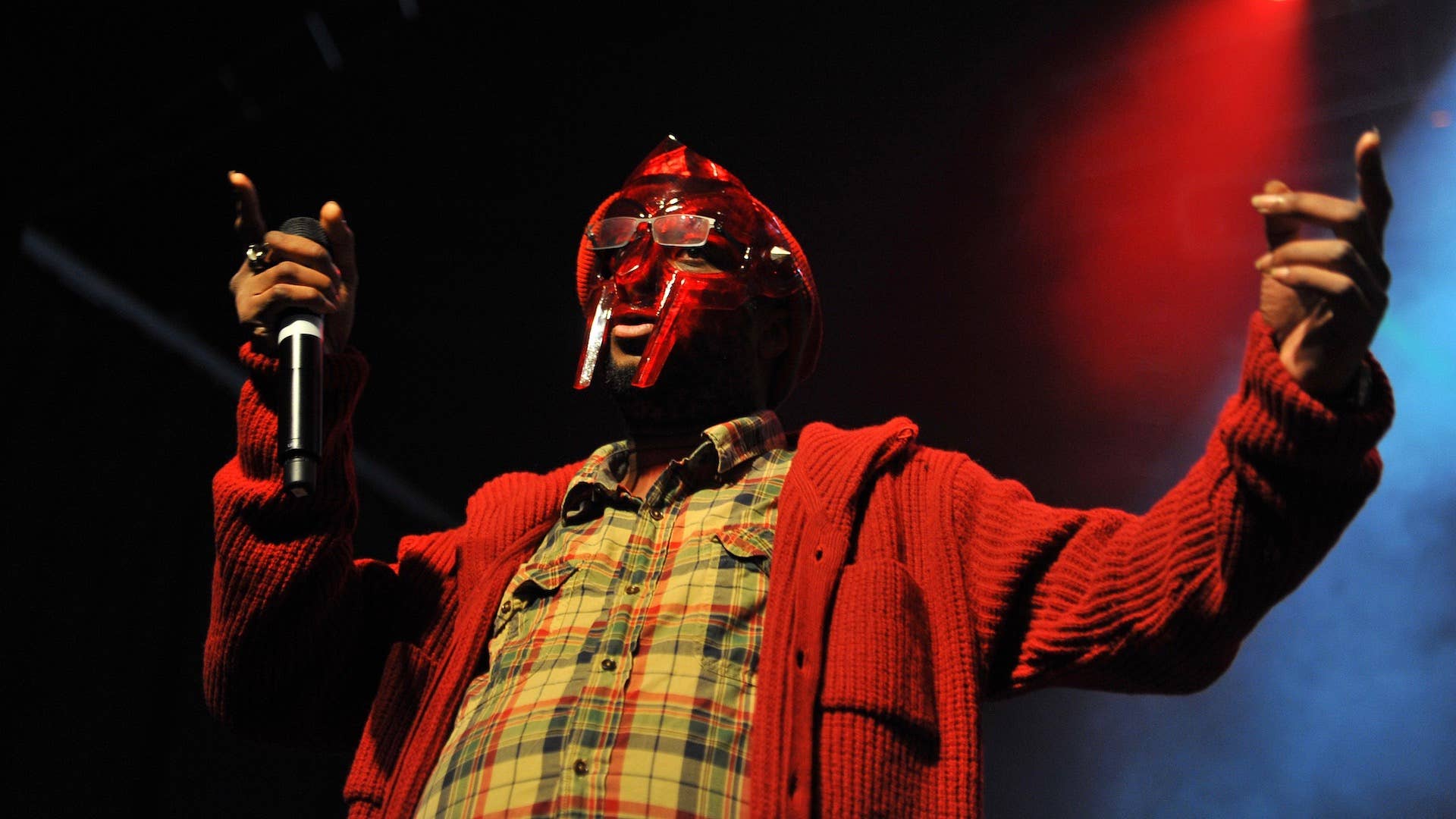 Getty
Image via Getty/C Brandon/Redferns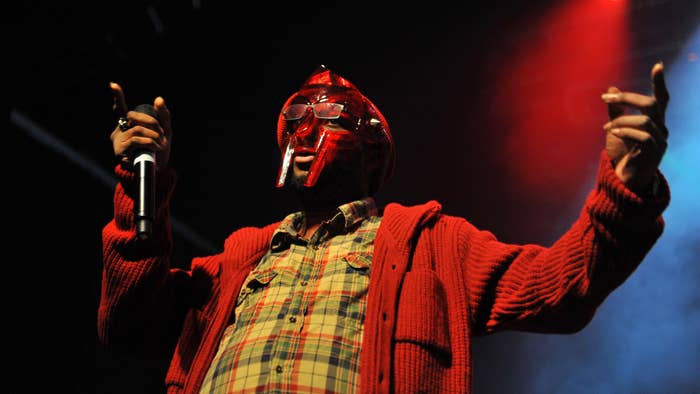 MF DOOM's widow says she's made multiple attempts to retrieve the late rapper's rhyme books, but a certain music executive refuses to give them up.
In a statement provided to Complex, Jasmine Dumile claims the precious document remain with Eothen "Egon" Alapatt, the president and founder of Now-Again Records. Egon reportedly met DOOM about 20 years ago, when he was working as the general manager of Stone Throw Records—the imprint that released DOOM and Madlib's collaborative album Madvillainy.
Though it's unclear how the exec secured the books of handwritten lyrics, Dumile says she and DOOM's team have been trying to get it back for years—even before DOOM's death in October 2020.
"We can confirm Eothen 'Egon' Alapatt is illegally in possession of rhyme books owned by MF DOOM," Dumile stated. "There have been many unsuccessful attempts to get these back prior to DOOM's passing. We had hoped after DOOM transitioned Egon would do the right thing and return the books to the family but he has continued to ignore these requests. Unfortunately, Egon is not the only former associate abusing the likeness, art and life's work of DOOM, more will be said at the appropriate time." 
Dumile's statement comes a week after Talib Kweli leveled multiple allegations against Egon. Kweli accused him of trying to block of the release of Black Star's most recent album, as well as taking advantage of other Black artists, such as DOOM.
"Today all I want to know is why Egon stole MF DOOM rhyme book and refuses to give it back to DOOM family, even after MF DOOM passed away," Kweli wrote. "MF DOOM officiated this mans wedding FOR FREE, but then later stopped rocking with him because of his devil ways. Someone tag nowagain and asking Egon why he stole MF DOOM rhyme book, he got me blocked. The era of the culture vulture is OVER."