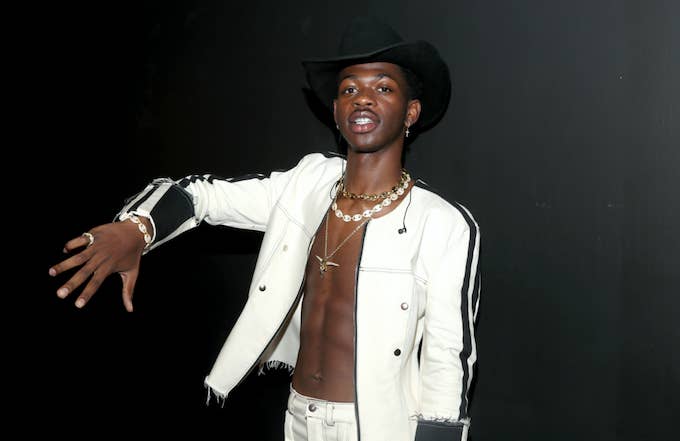 "Old Town Road" is the gift that keeps on giving.
The Lil Nas X record blew up this year, thanks in large part to the viral #YeeHaw challenge on TikTok. Since then, the genre-fusing joint has had plenty of mainstream success and eventually cracked the top 20 of the Billboard country music charts; however, the song was eventually pulled from the list after Billboard concluded it did "not embrace enough elements of today's country music."
"Upon further review, it was determined that 'Old Town Road'; by Lil Nas X does not currently merit inclusion on Billboard's country charts," Billboard told Rolling Stone. "When determining genres, a few factors are examined, but first and foremost is musical composition."
The decision reignited a longstanding debate about race within the country music scene, and prompted artists from all genres to show their support for Lil Nas X. One such artist was Billy Ray Cyrus, who assisted the "Old Town Road" remix. More than a month after that track debuted, Lil Nas X provided a sneak peek at its official video.
The Atlanta rapper confirmed Tuesday that the visual would arrive at the end of the week. He accompanied the news with a video still in which he is seen looking down a hole while dressed in western garb.
The image clearly sparked some comedic inspiration, as it has since become the subject of countless memes that referenced everything from the Avengers to Wild Wild West to Disney's Holes. While we wait for the "Old Town Road" video to drop, you can check out some of the best reactions below.