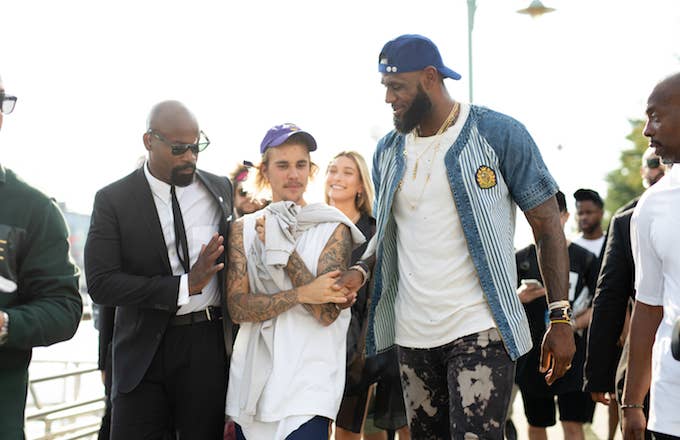 Justin Bieber is looking to dominate the summer.
The 25-year-old took to Instagram on Saturday to announce he had  "bangers" on the way. Bieber shared the news in the caption of a photo of LeBron James going up for a dunk during the Lakers' winning effort against the Hornets. The singer also shared some flattering words for the NBA star as well as the 44th president.
"Finna dunk on the world like king James with the summer bangers," he wrote. "LeBron is the most iconic figure of my generation, and President Obama."
The announcement arrives just days after Biebs addressed his absence from the music industry. He shared a lengthy message on social media, explaining he had put his career on the back-burner in the interest of self-care.
"I am now very focused on repairing some of the deep rooted issues that I have as most of us have, so that I don't fall apart, so that I can sustain my marriage and be the father I want to be," he said. "Music is very important to me, but nothing comes before my family and my health."
Bieber opened up about his struggles and his decision to prematurely end his Purpose Tour during an interview with Vogue magazine last month. He revealed that his depression and drug abuse became so severe, members of his team feared for his life.
"Drugs put a screen between me and what I was doing. It got pretty dark," Bieber told the magazine. "I think there were times when my security was coming in late at night to check my pulse and see if I was still breathing."