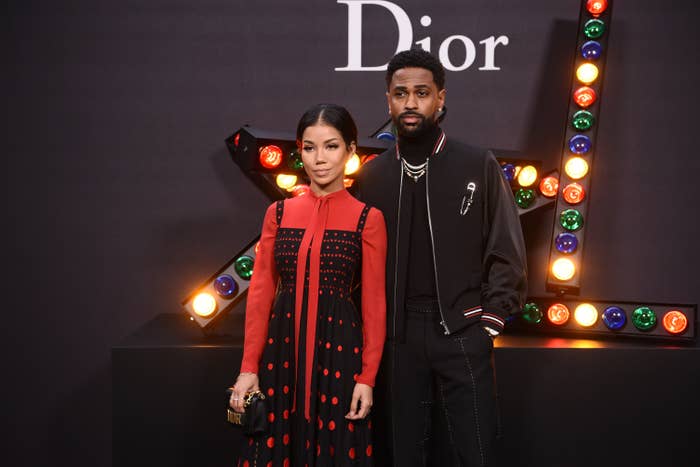 Jhené Aiko and Big Sean have expanded their family.
On Friday, Aiko took to Instagram to announce the birth of her and Sean's first child together, a healthy baby boy named Noah Hasani. The singer-songwriter shared a series of hospital photos of the baby, who was born on Nov. 8.
"After 24 hours of labor, a total lunar eclipse, and while it was pouring rain… he came, my baby Yoda, my Sani," she wrote in the caption. 
The news comes more than a month after Aiko and Sean confirmed they were expecting a child together. Noah is Sean's first kid, and Aiko's second. The Chilombo artist also shares a 13-year-old daughter, O'Ryan Omir Browner, with R&B singer O'Ryan Omir Browne.
Several weeks ago, Sean spoke to TMZ about entering fatherhood and how he planned to take some time off to focus on his growing family.
"I'm definitely taking some time for it to just be us," he said. "You got to. Can't really put a time limit on it. You gotta feel it out. Shout to all the mothers and dads doin' it, you know?"
Congratulations go out to the happy couple.